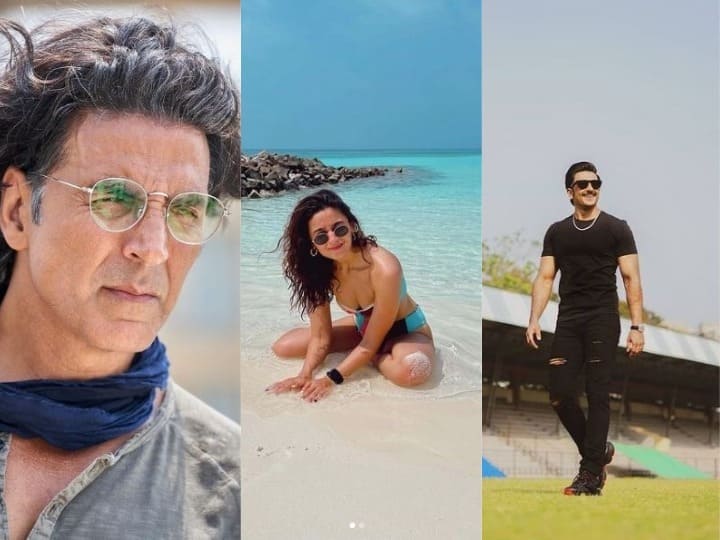 Corona cases are growing rapidly across the country. Maharashtra is the most affected state in the country. The Uddhav government is currently locked in to control the situation. Shooting of films has also been banned. Most of the TV shows were planned to be shot in other states outside Mumbai, but in such a difficult time, shooting of films has become very difficult.
Vanity vans have also been parked in the parking lot since the shooting of the film stopped. Vanity van owner Ketan Rawal said that he has put his van in the service of Mumbai Police as the police are also doing their duty this time. Many policemen were killed during the first wave of Corona last year. According to the Hindustan Times, half of the registered vans have been deployed in the police service.
The van was used to shoot films of many famous celebrities like Ranveer Singh, Alia Bhatt and Akshay Kumar. "I have put Rohit Shetty's circus, Sanjay Leela Bhansali's Gangubai Kathiawadi and Anand L Rai's film Rakshabandhan's Vanity Van in the service of Mumbai Police," Ketan said. Ketan Rawal further said, "I have a lot of vanity vans and Mumbai Police is working as a front line worker in the fight against Kovid."
Ketan further said that this is not the first time he has put up a vanity van to serve the community. "Last year, we hired Van as a female officer," he said. Especially those who were doing their duty in the field. She used it to washroom and change clothes because it is better to go home in duty uniform than to change clothes.
Also read-
While Divyanka Tripathi was on holiday with her husband Vivek Dahiya, pictures of the pool side came to light
From Priyanka Chopra to Huma Qureshi, the stars have undertaken many big Hollywood projects.