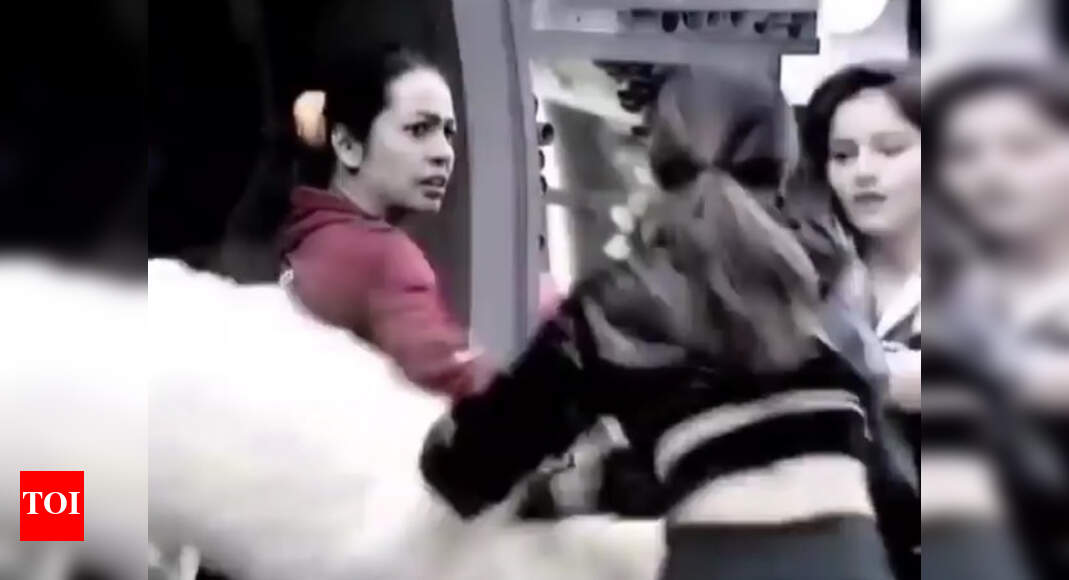 In the next episode of Bigg Boss 14, co-workers are assigned a task in which they have large duck-shaped tubes that they should wear around their waists. The one who removes it, gets out of the pregnancy.
Kashmera Shah and Nikki Tamboli, who were fighting in yesterday's episode (Tuesday), blocked their horns again during this captaincy task. In the promotional video, Nikki is seen saying that she wants to become a captain and she will fight for it. Rubina advises her that they cannot be disqualified in the first round.
Kashmera, Rakhi Sawant and Arshi Khan plan a strategy, where the former says, "Nikki ko bann ne nahin denge." During pregnancy, Nikki and Kashmera start fighting. Nikki says to Kashmera, "Ah, dhakka kya maarti hai?" (Why are you pushing?)

Nikki pulls out her tube and pulls it off Kashmera. The latter says, "You can't do that." To protect herself, Kashmera tried to hold Nikki away with her hands, which were touched by her cheek. Was it really a slap or a simple accident? We'll see about that in tonight's episode.
Kashmera also held Nikki by the legs and wouldn't let her move. The challengers and old competitors of Bigg Boss 14 are trying their best to prove themselves the best.