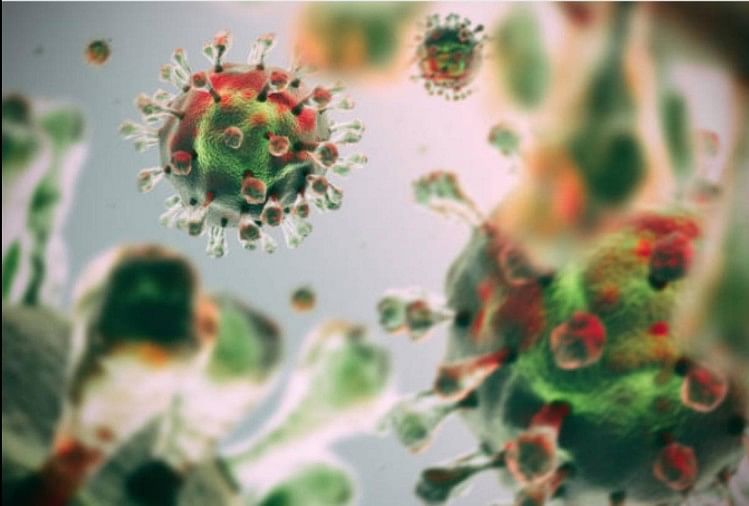 New strain of corona virus (symbolic image)
– Photo: iStock
The first case of new strain of corona virus has been reported in China. Reuters has given this information. Explain that a new strain of corona virus was first discovered in Britain, then spread to other parts of the world.
There has been fear and apprehension among scientists and people around the world after a new strain of the corona virus was discovered. Britain has also tightened its grip. Prime Minister Boris Johnson has imposed the toughest lockdown in Britain so far. Since Thursday (31 December), a high-level lockdown has been imposed on a quarter of England's population.
China reports first outbreak of new corona virus: Reuters

– ANI (ANI) December 31, 2020
China has also given good news about the vaccine during the ongoing vaccination campaign against corona. On Thursday, China conditionally approved the corona vaccine developed by state-owned company Sinoform. It is the first vaccine in China to be approved for use by the general public.
The decision was made on Wednesday night, the country's medical products administration commissioner Chen Shifei said on Thursday. According to reports, two doses of the vaccine from the Beijing Institute of Biological Products will be given to people to protect them from corona. In fact, it is a subsidiary of Synopharm.
According to preliminary results from the final phase of the vaccine test, the synopharma company said last Wednesday that it was found to be .3 .3 ..34 percent effective in preventing infection. The Beijing Institute of Biological Products itself reported on its website that it had applied for approval after testing the third and final phase of the vaccine, which has now been approved.

However, about 1 million people in China have been vaccinated before this vaccine was approved. None of the incidents had serious side effects, the report said. The price of the vaccine has not yet been announced, but Liu Jinjingan, president of Synopharm, said in August that when the vaccine is launched, its two doses will cost 1,000 Chinese yuan, or about 10. It will be less than a thousand rupees.
Four corona vaccines have been approved in China so far, of which the Beijing Institute of Biological Products / Synoform Vaccine is the first to be used by the general population in China. Other vaccines approved for emergency use in China include the Synovac vaccine, the Wuhan Institute of Biological Products / Synoform Vaccine, and the Canadian Biological Inc.
The UK on Wednesday also approved the Oxford and AstraZeneca vaccines for emergency use. Preliminary results from the test found it to be up to 90 percent effective.