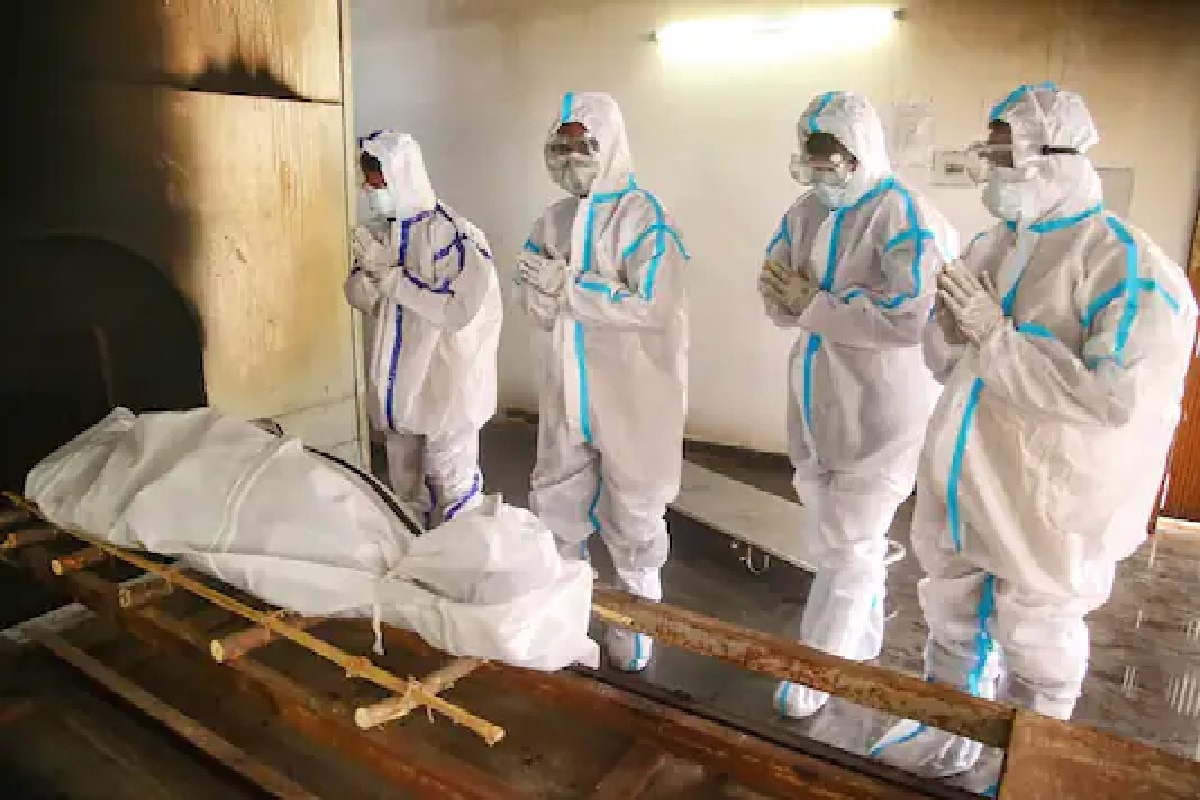 Second outbreak of coronavirus in India:
The corona virus is causing a terrible situation across the country. Every day Corona is breaking her own record. 3 lakh 14 thousand 835 new infections were found in 24 hours on Wednesday. Since the onset of the Corona epidemic, the rate of one-day infections is the highest in the world. Earlier, the United States had the highest number of new infections in the world in a single day. On January 8, 2021, 3 lakh 07 thousand 570 new infections were found in the United States, but now India has moved ahead in this regard.
In the last 24 hours, 2104 people lost their lives in the country. A record 1 lakh 78 thousand 841 patients were cured on Wednesday. So far, one lakh 84 84 thousand 65 657 people have died due to corona infection. So far, the total number of infected corona has reached 1 crore 59 lakh 30 thousand 965. At present 22 lakh 91 thousand 428 patients are undergoing treatment in the country. This is 14.3 percent of the total number of infected people.
Controversy over new Covisilt prices, state concerned over allotment- report
11 Uncontrolled conditions in the stateThe situation is illegal in 11 states including Maharashtra, Delhi, Uttar Pradesh and Madhya Pradesh. A record number of people are being infected in these states. In the last 24 hours in Maharashtra, 62,097, Uttar Pradesh 29,574, Delhi 28,395, Kerala 19,577, Karnataka 21,794, Chhattisgarh 15,625, Rajasthan 12,201, Madhya Pradesh 12,727, Gujarat 12,206, Tamil Nadu 10,986, Bihar 10,455 people reported positive corona. .
The recovery rate is less than 85 percent
The recovery rate of corona-infected people has come down to fallen 84..5 per cent. According to statistics, the number of people recovering from the disease has increased to 1,34,47,040. The national death toll in Corona has dropped to 1.20 per cent, but in Maharashtra it is 1.5 per cent and in West Bengal it is 1.6 per cent.
See how many cases of corona are in which state and how many patients have been killed so far.
States of major states …
Maharashtra- 67,468 new patients were found here on Wednesday. 54,985 patients recovered and 568 died. The epidemic has so far affected 40.27 lakh people in the state. Of these, 32.68 lakh people have been cured, while 61,911 people have died. About 6.95 lakh people are currently undergoing treatment.
Uttar Pradesh- Here on Wednesday, in Corona, 33,106 people reported positive. 1,, 18 people recovered and 177 died. So far, 9.42 lakh people have been found infected here. Of these, 89.89 lakh people have been cured and 10,3466 patients have died. 2.422 lakh patients are undergoing treatment.
Delhi- On Wednesday, 24,638 people were found infected with corona in the state. 24,600 people were healed and 249 died. So far, 9.30 lakh people have been infected here. Of these, 8.31 lakh people were cured, while 12,887 patients lost their lives. 85,364 patients are being treated here.
Gujarat- On Wednesday, 12,553 people were found to be infected with the corona in the state. 4,802 people were healed and 125 died. The infection has so far affected 40.40 lakh people. Of these, 50.50 lakh people have been cured, while 74000 patients have died. Here, 84,12. Patients are undergoing treatment.
The fourth wave of corona in 10 countries
If India is affected by the second wave of corona, then there are 10 countries in the world which are experiencing the fourth wave of infection. These include Brazil, Turkey, France, Argentina, Iran, Colombia, Germany, Italy, Peru and Poland. In these countries, more than 10,000 people are infected every day. The worst situation is in Brazil and Turkey.
The death toll is rising rapidly
The number of corona patients in the world is growing rapidly. In the last 7 days, more than 55 lakh 23 thousand people were infected in the world. In this case there is a 12% increase. 80,323 patients died this week. There has been a 7% increase in deaths.
Corona Kahar in Maharashtra, the government issued strict guidelines, find out what will be open, what will be closed
In the last 24 hours, 8 lakh 25 thousand people have been infected during this period. A maximum of 2.94 lakh people have been infected in India, 73,000 in Brazil, 61,000 in Turkey and 60,000 in the United States. A total of 13,905 patients died worldwide on Tuesday.