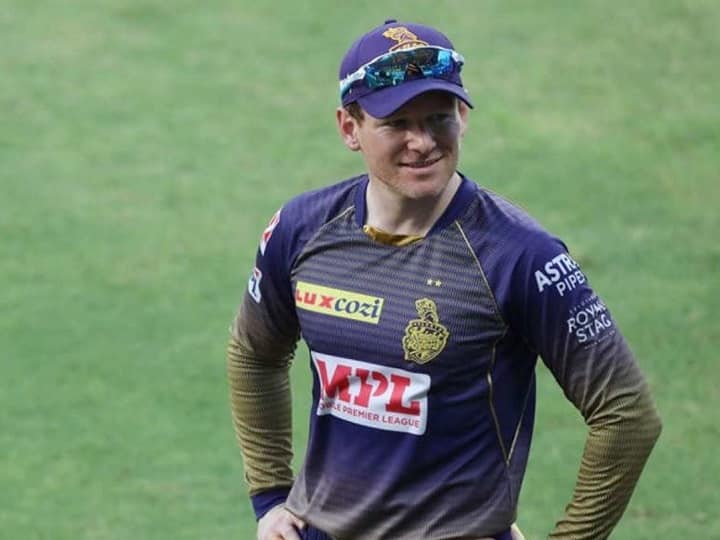 Wednesday was a bad day for Kolkata Knight Riders captain Ian Morgan. On the one hand, his team had to face defeat against Chennai Super Kings, on the other hand, he was also fined by the BCCI and IPL organizers. Thus, KKR, owned by King Khan, had to suffer a double whammy.
Low due to over rate
Kolkata Knight Riders captain Eoin Morgan has been fined for slow over rate against Chennai Super Kings. KKR could not bowl 20 overs against CSK in the allotted time. KKR was then fined Rs 12 lakh by Eoin Morgan for slow rates on behalf of the BCCI and IPL organizers.
A fine of Rs 12 lakh
The code of conduct of the Indian Premier League sets rules for a minimum copy rate. Under this, if you cannot complete the allotted 20 overs in a limited period, the captain will have to pay a penalty. At present, only Rs 12 lakh has been imposed on the team. In the second case, the penalty will be increased.
KKR lost by 18 runs
Ian Morgan has pleaded guilty to the charges and sentencing, after which there will be no hearing in the case. Please tell that MS Dhoni's team CSK defeated Kolkata Knight Riders by 18 runs in an exciting match. With this, CSK scored a hat trick of victory this season. Kolkata have also lost three of their four matches.
Also read this
CSK vs KKR: After the win, Dhoni said that the winning team may have implemented the strategy better.
KKR vs CSK: Chennai beat Kolkata by a hat trick