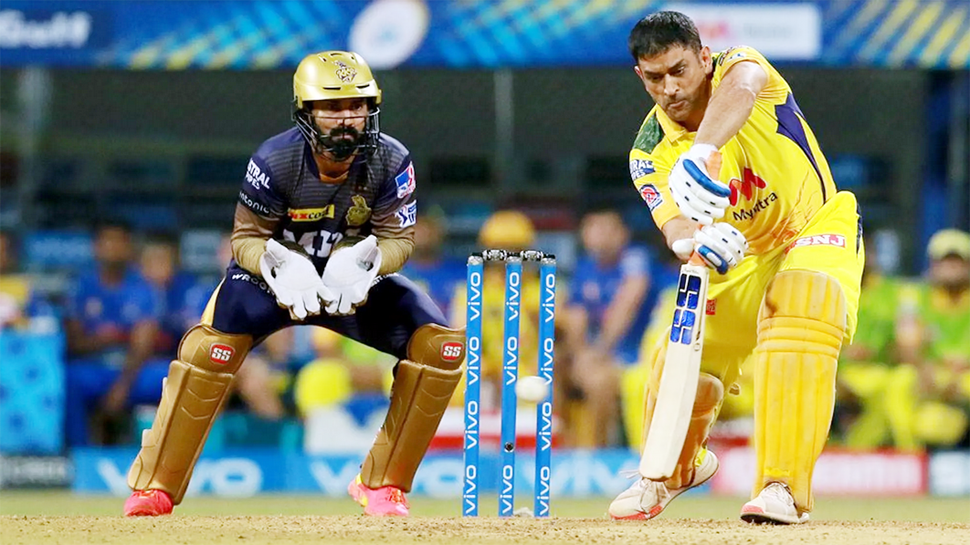 Chennai: In the IPL match, Chennai Super Kings (CSK) captain Mahendra Singh Dhoni (MS Dhoni) played against Kolkata Knight Riders (KKR) on Wednesday. In fact, for the first time in the history of the IPL, Dhoni hit a four on Sunil Narine.
Dhoni made this amazing performance for the first time in the IPL
Before the IPL, when Sunil Narine was in front of Dhoni, Mahi's batting was not successful four or six times. While Sunil Narayan was bowling in front of Dhoni on Wednesday, Dhoni hit the spinner for the first time in the history of the IPL.
People got upset
Everyone was amazed at this knowledgeable person. Overall, in T20 cricket, Dhoni hit a four off Narine only once. He did this in a Champions League match on 2 October 2013. Dhoni faced Naren's 83 balls, in which he scored 44 runs. Narine dismissed Dhoni twice. Dhoni's strike rate against Naren is 53.01.
Dhoni scored 17 off 8 balls.
In the match against KKR on Wednesday, Dhoni faced 8 balls and scored 17 runs. He hit 2 fours and 1 six. Dhoni finished fourth in the match. Let us know that after half-centuries by Faf du Plessis and Itu Turaj Gaikwad, Chennai Super Kings recorded their third consecutive victory by defeating Kolkata Knight Riders by 18 runs from Deepak Chahar's Katilana Spell (4 for 29).