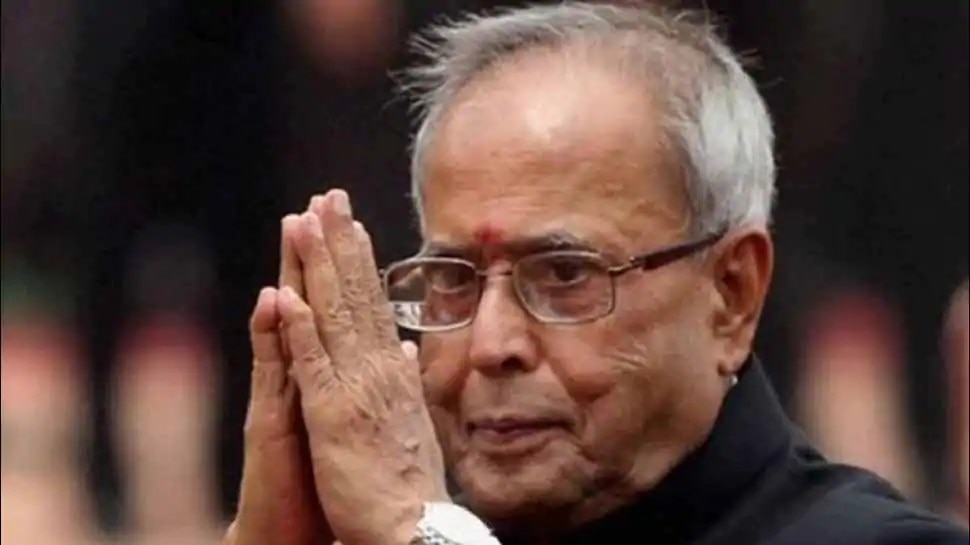 New Delhi: Former President Pranab Mukherjee's son Abhijeet Mukherjee has called for a halt to the publication of his book, The Presidential Years. Abhijeet says some of the memoirs related to Pranab Mukherjee in the book are 'inspiring'. Therefore, publishers are requested to suspend this publication until they obtain their written consent. At the same time, Mukherjee's daughter Sharmishtha Mukherjee has opposed her brother's statement that there should be no attempt to stop the publication of the book for "cheap publicity".
Objection to some part of the book
He said that former MP Abhijeet had also written a letter to its publisher Rupa Prakashan to stop the publication of the book 'The Presidential Years'. Abhijeet tweeted, tagging Rupa Publications and its managing director Kapish Mehra, 'As the son of a memoir writer, I urge all of you to stop this book. Some of his inspired parts have come to the media without my consent. '
He continued, 'My father is not in this world. In such a situation, his son wants me to study the contents of the book, because I believe that if my father were alive, he would have done so. In such a situation, I request you to stop the publication of this book immediately until I exercise my written consent. I have already sent you a detailed letter in this regard. Abhijeet's tweet received no response from Mehra and his publications.
Read also: US court rejects petition against PM Narendra Modi, plot hatched by separatists
Sister's protest
Replying to her brother's tweet, Congress national spokesperson Sharmishtha Mukherjee said, "As the daughter of a memoir writer, I urge my father Abhijeet Mukherjee not to interfere in the publication of the last book written by his father." Do. He (Mukherjee) had written all this before he fell ill.
He said, 'This book is accompanied by my father's handwritten notes and comments which have been strictly followed. The opinions he has expressed are his own and no one should be prevented from publishing them for cheap publicity. This would be the greatest injustice to our late father.
This is the reason for the controversy
In fact, according to excerpts from a book published in the media on behalf of the publication, Mukherjee has mentioned the same things in reference to the experiences of the President and the Congress leadership. According to public figures, Mukherjee has written that the Congress has moved away from politics since he became president and some party members believed that if he had become the Prime Minister in 2004, he would have defeated the Congress in the 2014 Lok Sabha elections. It doesn't matter
Mukherjee had written 'The Presidential Years' before his death. The book, published by Rupa Publications, was to be available to readers from January 2021. On July 1, Karan Mukherjee passed away due to health complications after contracting corona virus.
Live TV