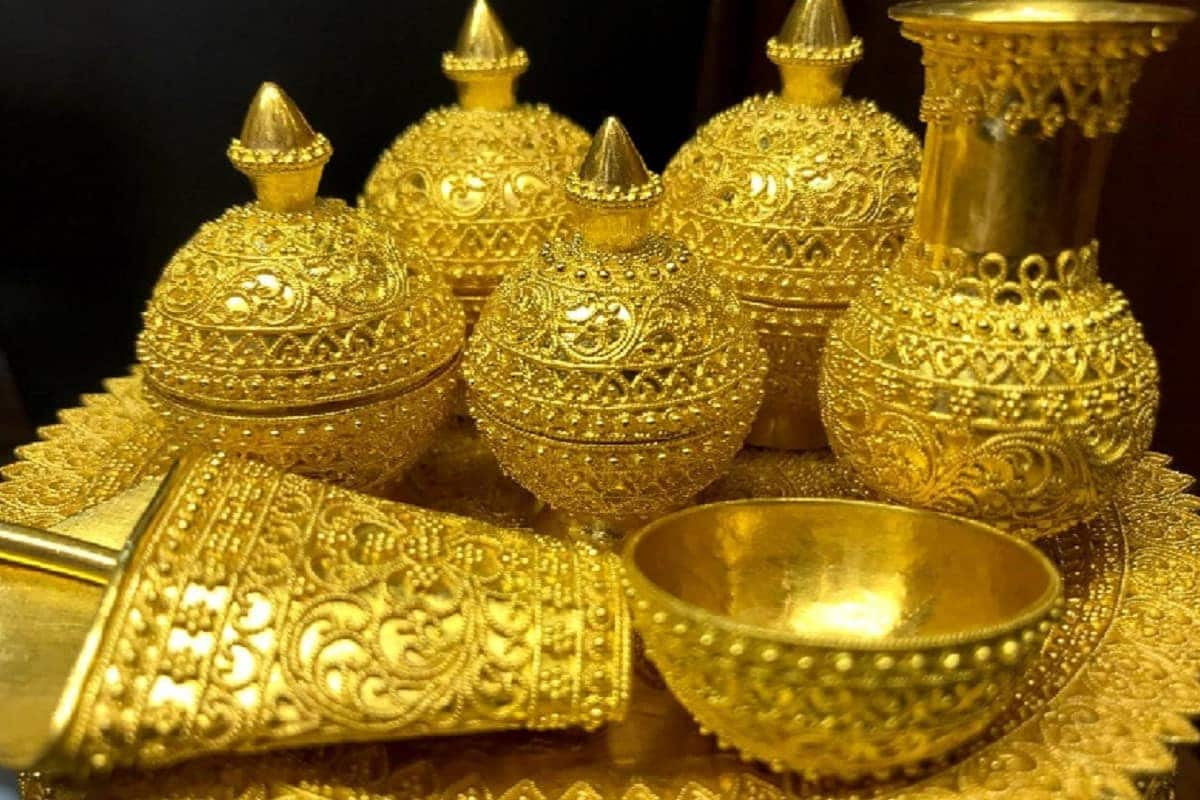 Gold prices today: With the start of the wedding season, gold prices have started rising again. As a result, gold has risen by Rs 4,000 in the last two months alone.
New Delhi.
The price of gold today (gold price today) has started to pick up once again as the wedding season begins. In the last two months, gold has gone up by Rs 4,000. In February, gold price was Rs 45,600 per 10 grams, which has now gone beyond Rs 48,000. Gold prices have been rising in the Indian market for the past two days. Currently, the price of gold has declined slightly today. If you are going to buy gold in such a situation, check today's rates earlier. Please note that in August 2020, gold reached its final high of Rs 566,200.
New Gold Rates (Gold Price, 22 April 2021)
Gold prices declined marginally after a two-day rise in the bullion market today. On Thursday, gold futures on the MCX fell 0.04%. The new gold price is now Rs 48,210 per 10 grams.
New Silver Prices (Silver Price, 22 April 2021)Silver also fell today. Silver futures traded lower by 0.030 per cent to Rs 70,304 per kg on Thursday.
Read also: Petrol rates today: New rates for petrol and diesel announced, find out what are the rates in your city today?
Again the price will be Rs 56,000 per 10 grams
The threat of corona in India is increasing once again. Meanwhile, investors are turning to gold again as a safe-haven investment, which has also seen gold prices rise in the last few days. Experts say that many factories are supporting the rise in gold prices, so the uptrend may continue.
Also read: Gold prices today: Golden opportunity to buy gold, thus investing in gold will double the profit
This way you can check the purity of the gold
If you want to check the purity of gold now, an app has been created by the government for this. With 'BIS Care App', the customer can check the purity of the customer (Gold). With this app you can not only check the purity of gold but also make any complaints about it. Customers can immediately report if the item's license, registration and hallmark number are found to be incorrect in this app. Through this app (Gold), customers will also get information to lodge a complaint immediately.