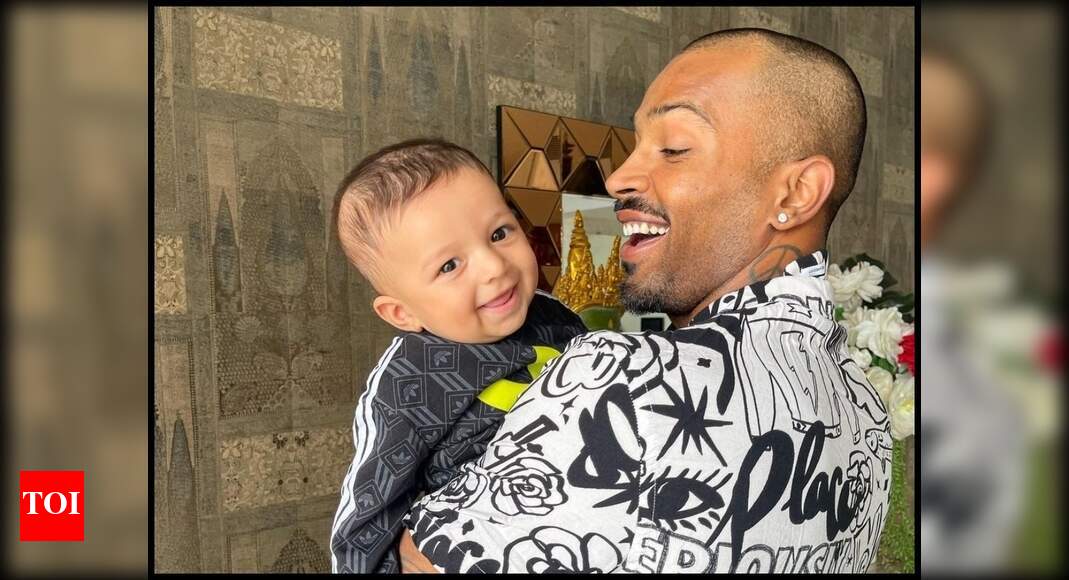 Hardik Pandya and Natasa Stankovic are one of the most beloved couples in town. The duo never manages to discover the couple's major goals on social media. Recently, Hardik, who was in Australia for the tour, returned to Mumbai and reunited with his family. Since then, Hardik and Natasa have shared great posts with their little boy Agastya.
Recently, Hardik shared a happy picture with his champion on Instagram and it's all nice. Both can be seen revealing major father-son goals. Hardik can be seen wearing a white printed shirt, while his boy can be seen wearing a black sweater. Along with the picture, Hardik wrote: "Father and son laughing on 5 🐒 monkey rhyme👨‍👦🌑🖤" take a look:
Shortly after posting the picture, Natasa dropped a sweet comment. She posted an earth and heart emoji on the picture. She also reposted the photo on her Instagram story. Even the fans were all hearts to them. One fan wrote: "So cute 😍😍", another fan wrote: "Wow 🤩 so cute ❤️ dad love ❤️"
Earlier, Hardik had shared a nice picture with Agastya, where his father was seen feeding him milk. Along with the picture, he had written "From national debt to father's duty ❤️"
Hardik and Natasa welcomed their little boy on July 30.