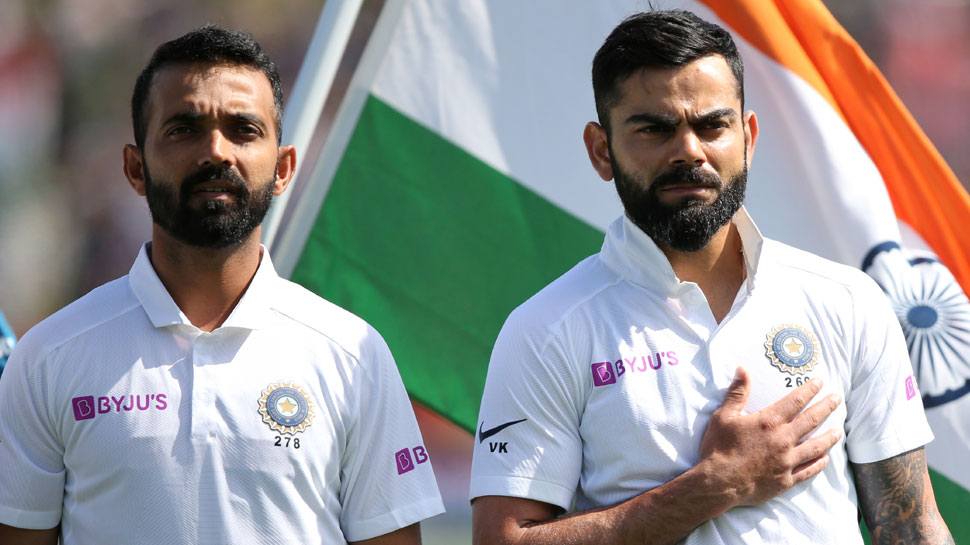 Dubai: India captain Virat Kohli has retained the second position in the ICC Test batting chart, while caretaker captain Ajinkya Rahane (Ajinkya Rahane) has moved up five places to sixth position. Australia scored 112 and 2 not out in the second Test in Melbourne to give India an eight-wicket victory. It was ranked 5th in the rankings in October last year.
Offspinner Ravichandran Ashwin has moved up two places to 7th position and fast bowler Jaspreet Bumrah has slipped to 9th position. Ravindra Jadeja, who took wickets in the second Test with 57 runs, is ranked third in the list of all-rounders. He is 7 points behind Jason Holder. He finished 36th in batting and 14th in bowling.
No. 1 and No. 2 Test batsmen in the same frame pic.twitter.com/rfzygYZFYl

– ICC (सीसी ICC) December 31, 2020
Shubhaman Gill, who made his Test debut in Melbourne, is 76th and Mohammad Siraj (77) and Mohammad Siraj are 77th. Cheteshwar Pujara has slipped two places to tenth position. Australian fast bowler Mitchell Starc reached 5th position. Meanwhile, batsman Matthew Wade has reached the top 50. New Zealand captain Ken Williamson overtook Australia's Steve Smith to take first place. Smith slipped to third.
Moving to the top of the batting order
India and Australia bowlers benefit
A big leap for South African players

Read about the latest MRFWorldwide ICC Test Sorting Update

– ICC (सीसी ICC) December 31, 2020
Williamson had previously topped the list for some time in 2015. He scored a century in the first Test against Pakistan at Toranga. He is 11 points ahead of Kohli. He will miss the rest of the match against Australia due to paternity leave. Pakistan's Fawad Alam has moved up 10 places to 102nd position, while Mohammad Rizwan is ranked 47th in his career.
(Input language)