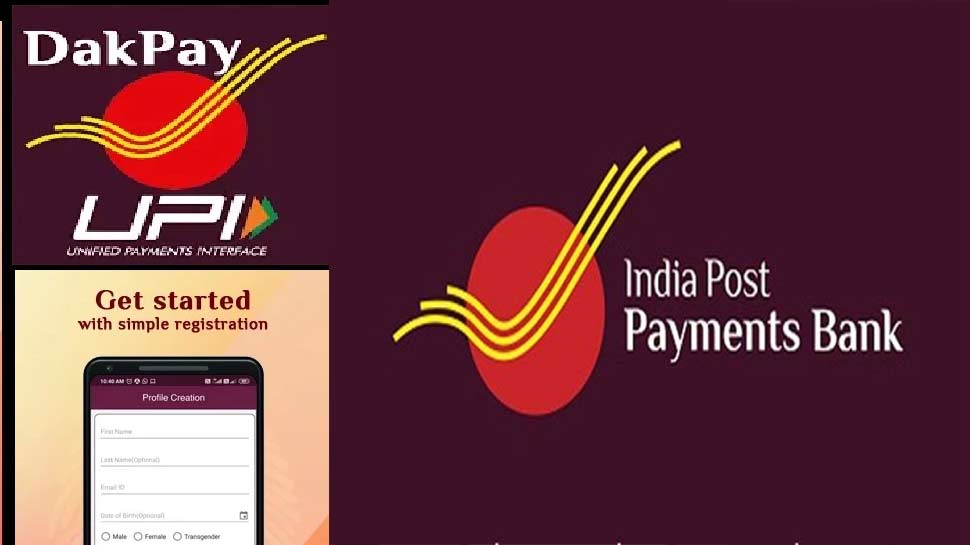 New Delhi: India Post Payments Bank (IPPB) and Postal Department (DOP) have jointly launched their digital payment app 'DakPay'. Launching the app, the Ministry of Transport has said that the app has been launched to bring digital finance to the corners of the country.
Postal Pay India provides features like Postal Network and IPPB Digital Financial and Assisted Banking Services through the Postal Network. Let's look at some of its special features
Big Work Work 'DakPay' app
1 Through 'DakPay', customers can send money through Domestic Money Transfer (DMT). You can also send money by scanning the QR code. Payment can be made to any service or merchant through Virtual Debit Card and UPI.
2 The app will help create a cashless ecosystem through biometrics. Through this, customers of any bank will get interactive banking services, they will also be able to pay utility bills.
3 This will enable online access to banking services and postal products. Through this, customers can avail postal financial services from home.
Read also: Prime Minister's Kisan Sanman Nidhi Yojana: Govt
'This is an important achievement'
During the launch of the app, Communications and IT Minister Ravi Shankar Prasad lauded the efforts of India Post Payments Bank. He said that even during the Corona epidemic crisis, by providing AEPS financial services to people at home, they have enabled those far away from the banking system financially. J Venkatru, MD and CEO, India Post Payments Bank, said, "DakPay is a significant achievement. Our goal is that every customer is important, every transaction is important and every deposit is valuable.
DLC service was introduced for pensioners
Earlier, IPPB launched DLC service for pensioners. Through which pensioners could submit digital life certificates from home. You will have to pay a small fee for this. The Postal Network has 1.55 lakh offices, of which 1.35 lakh are in rural areas. It employs a total of 30,000 employees
Also read: LPG price hike: LPG cylinders go up by Rs 100 in two weeks, prices go up by Rs 50 today