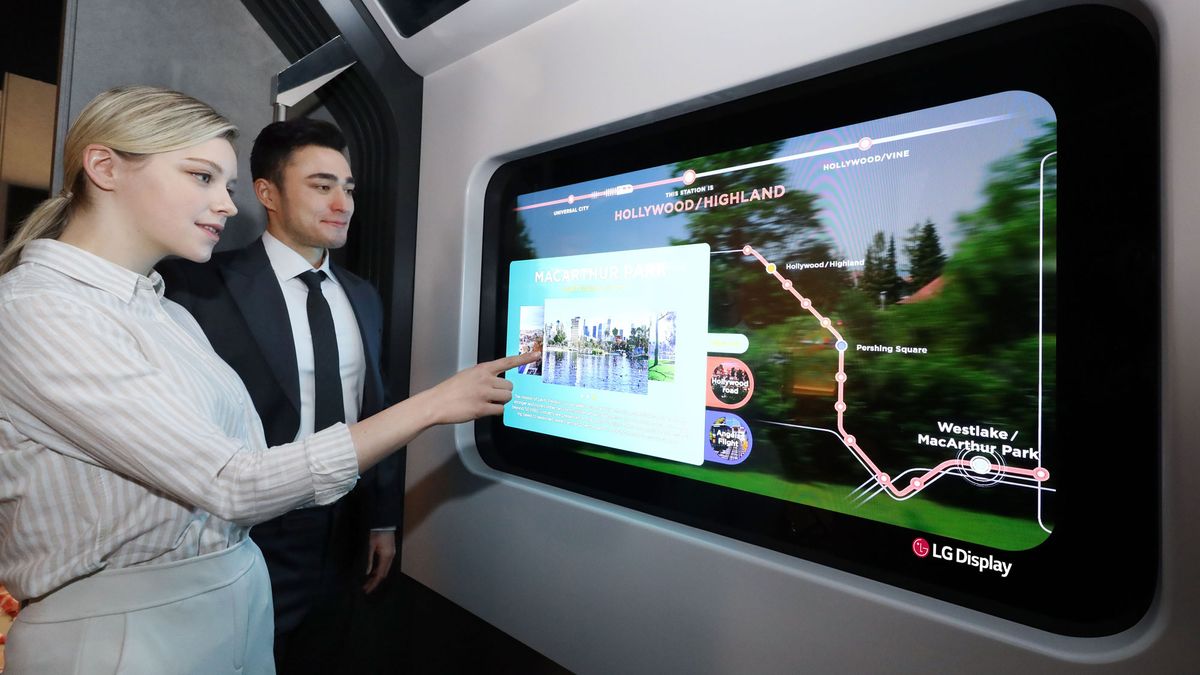 One of the big technological trends at CES 2021 could be the transparent displays, and LG is leading the task with a presentation of where its transparent 55-inch OLED technology could appear in our daily lives.
LG is currently the only company that produces transparent OLED displays, but there are other companies that produce transparent LCD screens. LG claims that its OLED technology is superior, its panels reaching 40% transparency, given that LCD offers only 10%.
During CES 2021, LG will show off its 55-inch transparent OLED in several ways, including seeing the panel built into a frame designed to sit at the foot of the bed.
The TV will be able to go out of frame (as we have seen with traditional TV-in-bed configurations) and display information at a variety of aspect ratios – which means you won't have to turn on the full screen every time. when you use it.
There are also built-in cinematic speakers, eliminating the need for additional surround speakers (although we can't say if these speakers are good).
LG says the frame that contains the display and speakers can be easily moved around the house – although we'll have to wait for more details before we can comment on whether this is really the case.
However, what is encouraging here is that LG is promoting a clear consumer concept for its transparent displays, which gives more hope to those who want to get one for their home in the future.
However, initially, the OLED TV's transparent screens will appear more in commercial settings.
OLED transparent outside the house
Two other scenarios that LG will present at its CES 2021 virtual stand are both commercial settings. First and foremost is the idea of ​​having a transparent OLED screen at a restaurant, where diners can view the menu and select their food on the screen, while still seeing the restaurant in the background.
The other example is the replacement of a traditional subway window with the transparent 55-inch OLED display, which allows commuters to view maps and useful information on the screen, and can also see through the display to the outside.
While all this sounds great, it is worth approaching the transparent OLED screens with caution. We've seen previous transparent screens affected by low contrast and black, and while LG claims that the latest transparent OLED offers "clear picture quality," we'll have to wait to see it physically before judging. .
It is currently unknown when this technology will actually be available to buyers by consumers – but we expect it to be extremely expensive when it initially enters the market.
This is not the first I've heard of LG's transparent OLEDs. Panasonic announced transparent TVs using LG panels in November 2020 – although they are intended for the commercial market, so you will not be able to buy one.
CES 2021 takes place from January 11-14 and we will cover the live virtual technology show during the week to bring you all the latest news and products – including any additional details from LG regarding the availability, price and specifications of OLED- its transparent. displays.