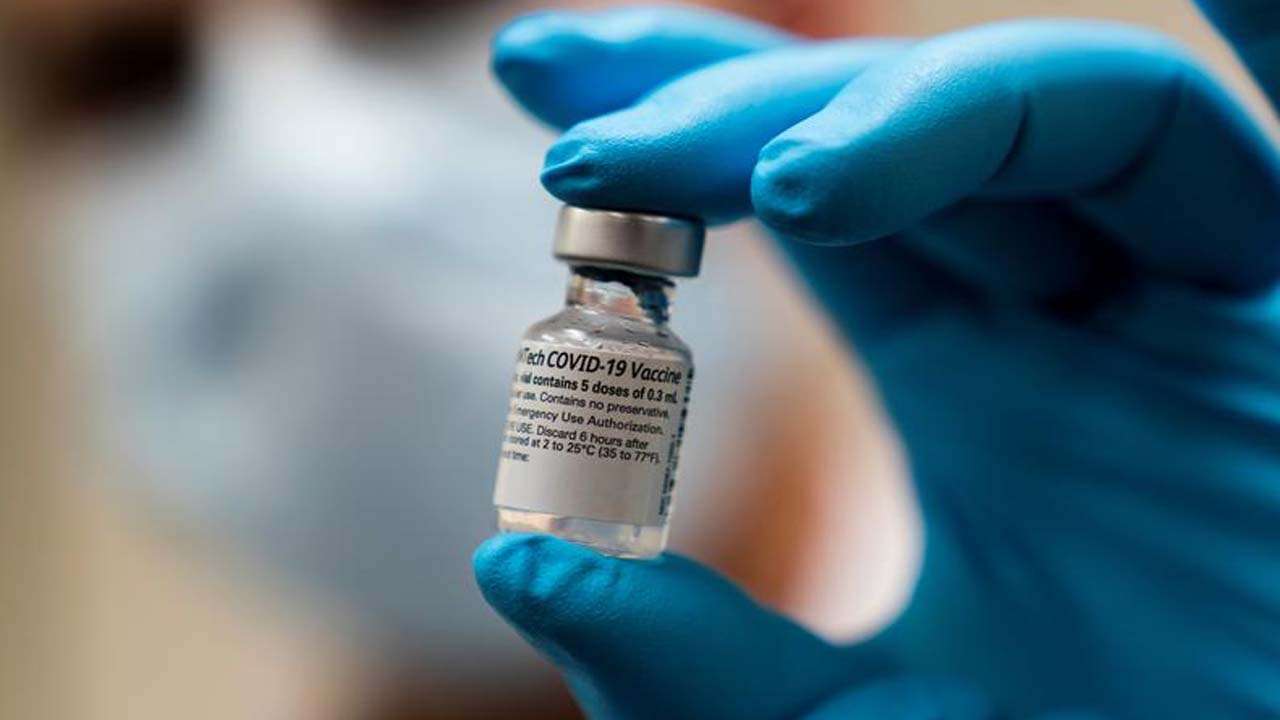 Sandra Lindsay, a nurse at the intensive care unit in New York, became the first person in the United States to receive a coronavirus vaccine on Monday. Lindsay, who has been treating some of the sickest patients with COVID-19 for months, said she feels "healing is approaching" as the number of deaths in Covid-19 has reached 300,000.
Lindsay was inoculated at Long Island Jewish Medical Center in Queens, New York, an early epicenter of the country's coronavirus outbreak, receiving applause in a live stream with New York Governor Andrew Cuomo.
"It didn't feel any different from another vaccine," Lindsay said. "I feel hopeful today, relieved. I feel healing is coming. I hope this marks the beginning of the end of a very painful time in our history." "I want to inspire public confidence that the vaccine is safe," she added.
"That's what the heroes look like," Cuomo wrote in the caption of a photo of Lindsay, wearing a mask and looking straight ahead, which she posted on Twitter.
Similar scenes were played at some hospitals in other cities, including Los Angeles, where California Gov. Gavin Newsom applauded as emergency nurse Kaiser Permanente wrapped her sleeve around to pull a needle on live television.
"It's been an incredible morning. It's historic," said Dr. Leonardo Seoane after receiving a stroke at Ochsner Medical Center in New Orleans, where he conducted some of the clinical trials that found the vaccine 95% effective in preventing COVID-19 disease.
Television events, the first coronavirus immunizations in the United States outside of clinical trials, have been part of a broad campaign by public health officials and political leaders to ensure that vaccine is safe for Americans as they launch a national immunization program with a unprecedented scope.
Developed by Pfizer Inc. and German partner BioNTech SE, the vaccine, given in two doses three weeks apart, won US emergency use on Friday.
By the end of the day, vaccine deliveries had reached almost all of the 145 pre-selected US distribution sites to receive the initial batch of doses, with a number of major hospital systems launching immunizations immediately.
"This is a race against time," said Greg Adams, president and CEO of the Kaiser Foundation Health Plan Inc.
U.S. officials said no major hiccups were reported. U.S. Army General Gustave Perna said in a call with reporters that severe storms forecast this week could impede transport rounds to another 491 locations.
The arrival of the vaccine offered hope, as the country lost more than 300,000 lives. Mounting COVID-19 hospitalizations, a record 1.09,000 patients reported alone on Monday have strained health systems to the point of rupture and more than 16 million cases of coronavirus in the United States have been reported so far.
In the last seven days, the United States has recorded an average of 2,462 deaths a day, the highest since the pandemic began, according to a Reuters number.
LOGISTICS CHALLENGE
The process of delivering the first 2.9 million doses of vaccine began on Sunday, 11 months after the United States documented the first case of COVID-19.
The initial doses were allocated to health professionals and nursing home residents, followed by essential workers, the elderly and people with chronic health conditions.
As part of a national security protocol aimed at ensuring the continuity of the government in case of emergency, senior leaders of the executive branch, Congress and the judiciary were also offered early vaccines.
Interim Secretary of Defense Chris Miller received him Monday at the Walter Reed National Military Medical Center outside of Washington, apparently the first to be inoculated at the cabinet level.
It will be months before vaccines become widely available to the general public, and health officials have warned Americans to remain diligent about social distancing and wearing face masks to reduce viral transmissions.
The top adviser of the US Warp Speed ​​operation, Moncef Slaoui, said that the plan is to have about 40 million doses of vaccine, enough for 20 million people distributed by the end of the year.
This would include vaccines from both Pfizer and Moderna Inc. A non-US Food and Drug Administration advisory committee is scheduled to review the Moderna vaccine on Thursday, and emergency use will be granted shortly thereafter.