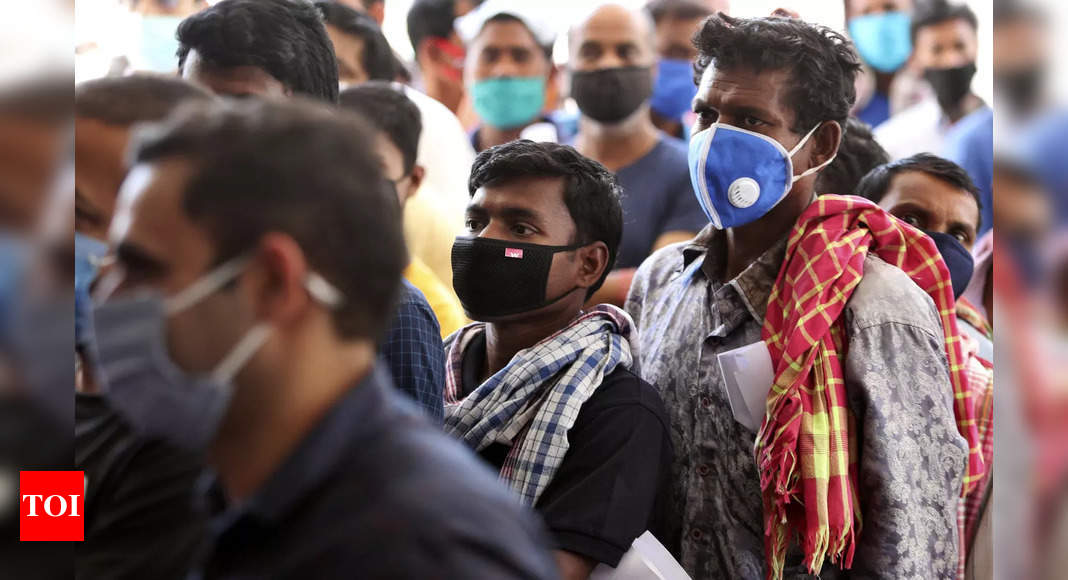 NEW DELHI: In a strong validation of the usefulness of vaccines in combating Covid 19, the Indian Medical Research Council (ICMR) on Wednesday said only 2-4 in 10,000 "discovered" infections were seen in people who had been vaccinated against the disease.
Director of ICMR Balram Bhargava stressed the importance of vaccination and said that data on infections in those who have been fully vaccinated indicate that a very small percentage of people have contracted the disease.
To date, 0.04% of people have tested positive after the second dose of Covaxin and 0.03% after the second dose of Covishield. Experts and doctors continue to insist that precautions such as sanitation and the use of masks should not be abandoned even after vaccination.
Studies have shown lower virulence and mortality among vaccinated individuals. Some protection is evident even after the first dose, although completion of vaccination is important.
"And this is mainly happening among health and frontline workers who have been vaccinated as a matter of priority, but also have professional exposure because of the second intense wave that is likely to have contributed," Bhargava said. The data are encouraging and should go a long way in eliminating the hesitation of the vaccine, which continues to hinder vaccination. The data reflect robust performance for both vaccines used in India.
To date, more than 1.1 doses of Covaxin crore and 11.6 doses of Covishield crore have been administered. Of those who received Covaxin, 695 tested positive after the second dose, and in the case of Covishield, 5,014 tested positive.
"These vaccines reduce severe infection and death. It also reduces the chances of infection, but it is still possible to suffer from the disease. The second highly transmissible wave may have contributed to these figures, "Bhargava said.