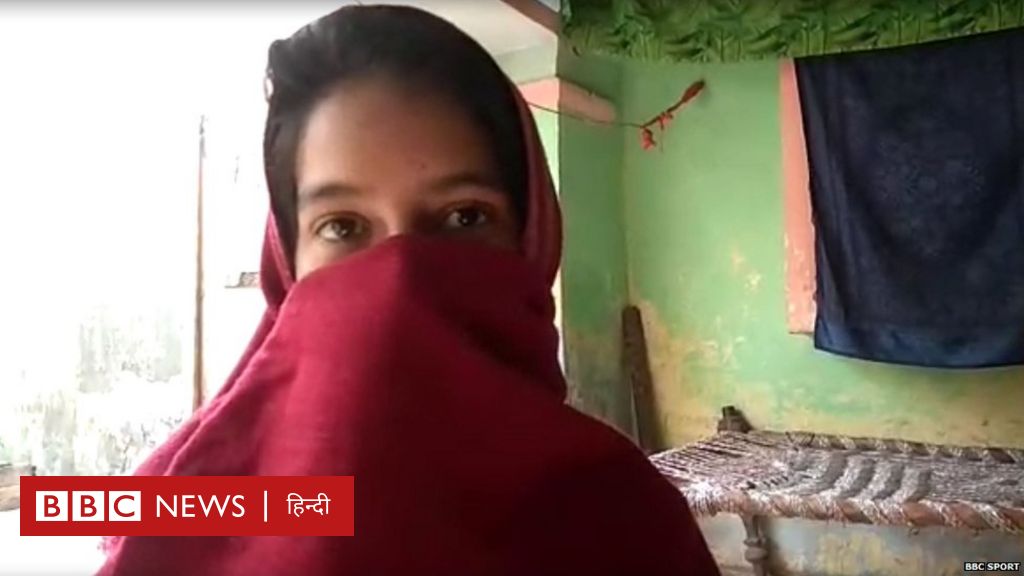 Gajanfar Ali from Moradabad to BBC
Dilwaz Pasha, BBC correspondent
In Uttar Pradesh, in Moradabad, it is an offense to declare a conversion of a marriage under law and an example of misuse of the law is being given.
UP police separated a girl named Pinky from her husband and sent her to a women's shelter.
Pinki is the first woman to be separated from her husband under a controversial law brought to prevent inter-religious marriage in UP.
Pinky alleges she was tortured and injected into a women's shelter so she had an abortion.
Moradabad police have not yet confirmed the woman's abortion. Moradabad SSP Prabhakar Chaudhary told the BBC that in a statement to the court, the woman had asked him to marry as per her wishes and with her in-laws. Based on this, he has been handed over to his father-in-law.
According to SSP Prabhakar Chaudhary of Moradabad, "The woman was admitted to Nari Niketan after she reported abdominal pain and was treated."
Asked about the abortion, a Moradabad police spokesperson said that doctors at the hospital yesterday told police that the fetus was safe, adding that police had not received any new information about it.
Under the new law, the girl's husband has been remanded in judicial custody, but will be released only after a court order.
Pinky, 22, says she was seven weeks pregnant. "I was sent to Nari Niketan on December 5 at 5.30 pm. I was tortured there," Pinki said.
Pinky says, "Three days ago in Nari Niketan, I had a sudden stomach ache. I was taken to the hospital where I was injected by a doctor. I was bleeding profusely. I had a statement in court yesterday. When my health deteriorated again, I was injected again in the hospital." There has also been an abortion. "
It has not been confirmed what injections were given to Pinky and whether those injections could lead to miscarriage.
"My pregnancy was fine on the first ultrasound, but I had an abortion after the injection," says Pinky.
UP police have sent Pinki to her father-in-law following a local court order.
According to SP Prabhakar Chaudhary of Moradabad, "Bala Devi of Bijnor had lodged an FIR under the new law on December 5 at the Kantha police station premises. . "
According to Prabhakar Chaudhary, "For the safety of the girl, she was sent to Nari Niketan. The woman told the court that she had converted to Islam through marriage and married the young man. She expressed her desire to go to her father-in-law's house. Has been sent home. "
According to police, the investigation revealed that the woman was 22 years old and an adult. The woman has also expressed her desire to go to her father-in-law's house in front of the police.
"Both the accused are currently in judicial custody and police are searching for them. The statement of the woman filed under CRPC 164 will be investigated, after which a decision will be taken based on the evidence," police said.
According to police, Pinky was married to a young man named Rashid in July. Police are also being criticized for separating the two under the new law.
A few days back, the girl's mother-in-law Naseem Jahan had also denied information about her abortion case. Officials said the woman was taken to hospital twice but her pregnancy was safe.
On Monday, Dr. Moradabad District Hospital. Vimala Pathak told reporters that when she was first brought in in the morning, she was in good health and then sent away. When he was brought in a second time, blood stains were found.
When asked about the pregnancy, he said, "We can't say right now what the condition of the baby is. She was not bleeding in the hospital, but she was told that she was bleeding at Nari Niketan." Will. We do not yet have a complete report. "
"Ultrasound shows the fetus, but it is not yet clear whether it is safe," he said.
When was the wedding, what happened at the police station?
According to Pinky, she married Rashid on July 24 in Dehradun. He had come to Moradabad on December 5 to register the marriage.
The video, which went viral on social media, shows Pinky attacking Hindutva activists.
According to media reports, Hindutva activists reached the court premises and took the couple to the police station.
Police later registered a case against Rashid and his family on the complaint of the woman's mother.
The UP government passed the Anti-Illegal Conversion Ordinance on November 2. Under this, couples who have inter-religious marriages are required to seek permission from the District Magistrate two months before the marriage.
The ordinance provides for a penalty of up to ten years for illegal conversion and is a non-bailable offense.
Also read this