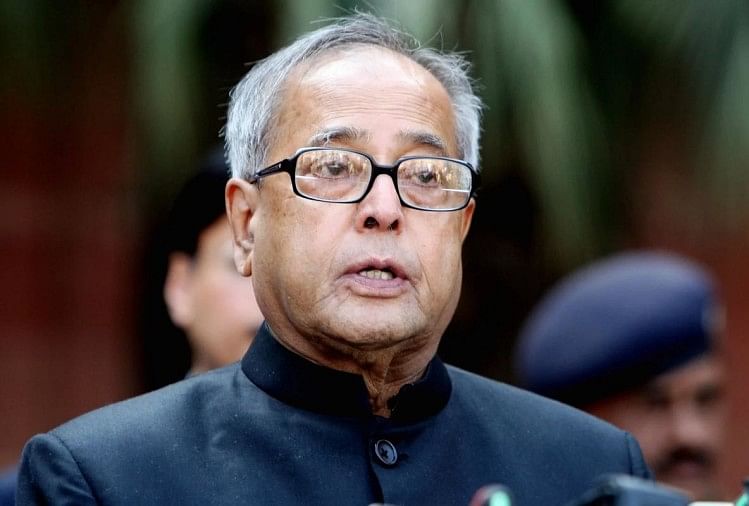 News Desk, Amar Ujala, New Delhi
Updated Tue, 15 Dec 2020 08:40 PM IST
Son Abhijeet Mukherjee and daughter Sharmishtha Mukherjee have come face to face in the late President Pranab Mukherjee's book 'The Presidential Years' to be published in January. Abhijeet Mukherjee, citing his father's memoirs, called some media reports "inspiration" and appealed to publishers to stop publishing until written consent is obtained. However, Mukherjee's daughter Sharmishtha protested her brother's statement with the intention of not trying to stop the publication of the book for cheap publicity.
He said that former MP Abhijeet had also written a letter to Rupa Rupa Prakashan, the publisher of the book, to stop the publication of The Presidential Years. Abhijeet tweeted, tagging Rupa Publications and its managing director Kapish Mehra, "As the son of a memoir writer, I urge all of you to come to this book and medium without my consent." Stop publishing inspired pieces.

He said my father is not in this world. In such a situation I would like to study the contents of the book because I believe that if my father had been alive he would have done so. The former Congress MP said, "In such a situation, I urge all of you to stop this publication immediately without my written consent until I study this book." I have already sent you a detailed letter in this regard.
Betty said, don't interrupt the publication of the book
Replying to her brother's tweet, Congress national spokesperson Sharmishtha Mukherjee said, "As I am the daughter of a memoir writer, my father has requested Abhijeet Mukherjee to create unnecessary obstacles in the publication of the last book written by his father." Don't. He (Mukherjee) had already written before he fell ill.
This would be an injustice to the father
Sharmishtha Mukherjee also said that the book contains notes and comments written by my father which are strictly followed. The opinions he expresses are his own and no one should try to stop him from publishing them for cheap publicity. This would be the greatest injustice to our late father.
In fact, according to excerpts from a book published in the media on behalf of the publication, Mukherjee has mentioned many things in his experiences in leading the Congress. According to public sources, Mukherjee wrote that after he became president, the Congress turned away from politics. For this, if he had become the Prime Minister in 200 parties, then 201. Some members of the party were of the view that the Congress would not have lost the Lok Sabha elections by a landslide.
Mukherjee had written 'The Presidential Years' before his death. The book, published by Rupa Publications, was to be available to readers from January 2021. Mukherjee died on July 1 at the age of 84.
Read on
Betty said, don't interrupt the publication of the book