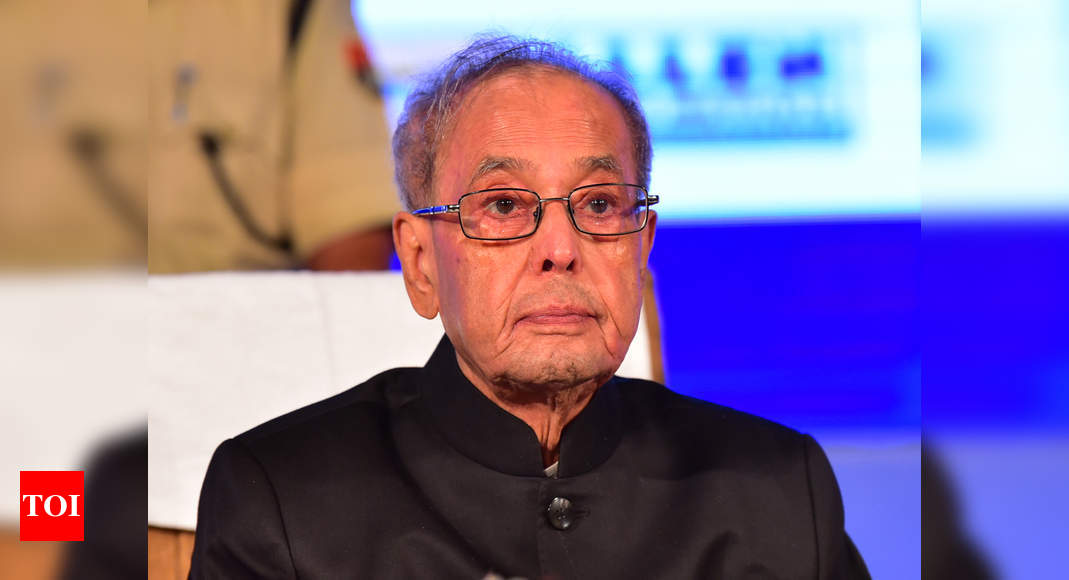 NEW DELHI: former president Pranab MukherjeeDescendants quarreled over the publication of their father's great memoirs, The Presidential Years, on Twitter on Tuesday. His son, Abhijit, labeled the publishers demanding that the book be stopped. Sharmistha's daughter, however, asked him not to create obstacles in her publication.
"I, the (sic) Son of the author statement "Presidential memoirs" kindly ask you to stop publishing memoirs, as well as motivated excerpts that are already floating in certain media platforms without my written consent, "Abhijit wrote on Twitter around 1:30 p.m. in a three-part tweet.
Abhijit, a former member of Congress, later asked the publisher to give him the last copy of the book for verification before it was published. "… If my father had lived today, he would have done the same," he wrote, adding that the publication should be stopped "until I go through its contents." He also wrote on Twitter that he had sent a "detailed letter to that effect" to the publishers.
Shortly after Abhijit's tweets, Mukherjee's daughter, Sharmistha, countered his claims, urging her "not to create unnecessary obstacles" in her publication. "He (Pranab Mukherjee) completed the manuscript before he became ill. The final draft contains my father's (sic) handwritten notes and comments that were strictly followed. His views are his own and no one should try to stop publishing it for cheap advertising. This would be the greatest disservice for our departed father ", she wrote on Twitter around 15.30.
Sharmistha, also a national spokesman for the AICC, said: "Brother Btw, the title of the book is 'Presidential Years', not 'Presidential Memoirs'.
The book, published by break, is set to be released in January. So far, publishers have released three excerpts from the book, one of which talks about "wrecking" Congress in 2014. Lok Sabha elections. Another excerpt, released online, compares the former prime minister Manmohan Singh and the current style of government of Prime Minister Narendra Modi. Pranab Mukherjee died on August 31 this year.