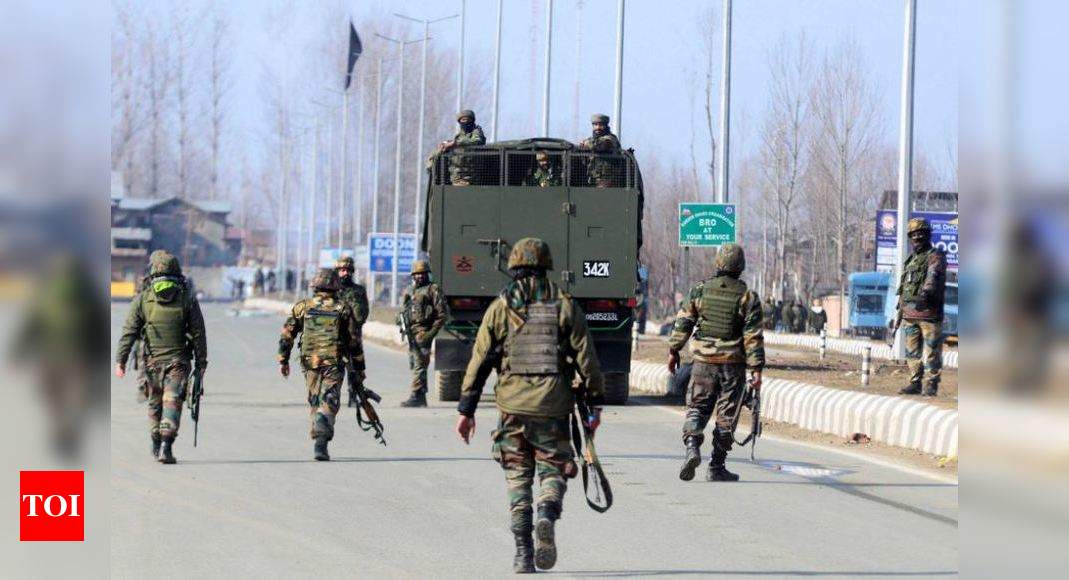 SRINAGAR: A 70-year-old jeweler from Punjab accommodated Srinagar for four decades he was fatally shot with motorcycles terrorists in the crowded town of Sarai Bala on Thursday, a few months after he obtained a certificate of residence and bought a shop and a house.
Claiming responsibility for the killing of Satpal Nischal, whose roots are in Amritsar, Pakistan's new terrorist team, TRF, has said the new home law is "unacceptable" and all but indigenous Kashmiri will be treated as "occupants" if they acquired property in J&K. "They will come again," TRF said in a statement Facebook.
A little-known outfit called J&K's United Liberation Front praised TRF, an amalgam of banned Jaish-e-Mohammad, Lashkar-e-Taiba, and Hizbul Mujahideen, to go hard to "occupants and thieves".
Nischal, the first holder of the residence certificate that has been targeted by terrorists since the new law came into force, was the owner of Nischal Jewelers in Srinagar. Police said he took three gunshots to the chest and was pronounced dead on arrival at SMHS Hospital.
As soon as he obtained his certificate of residence earlier this year, Nischal bought a shop at Hanuman Mandir in the heart of Srinagar and a house at Indira Nagar, near the army headquarters in Badami Bagh. "His store in Saria Bala is popular with future brides because of the reasonable rates," said a family friend.
Nischal is survived by two sons and a daughter.
In the meantime, a CRPF the sub-inspector was injured when the suspected terrorists dropped a grenade, followed by gunfire, on a patrol group in the Sangam area of ​​Anantnag district in southern Kashmir.