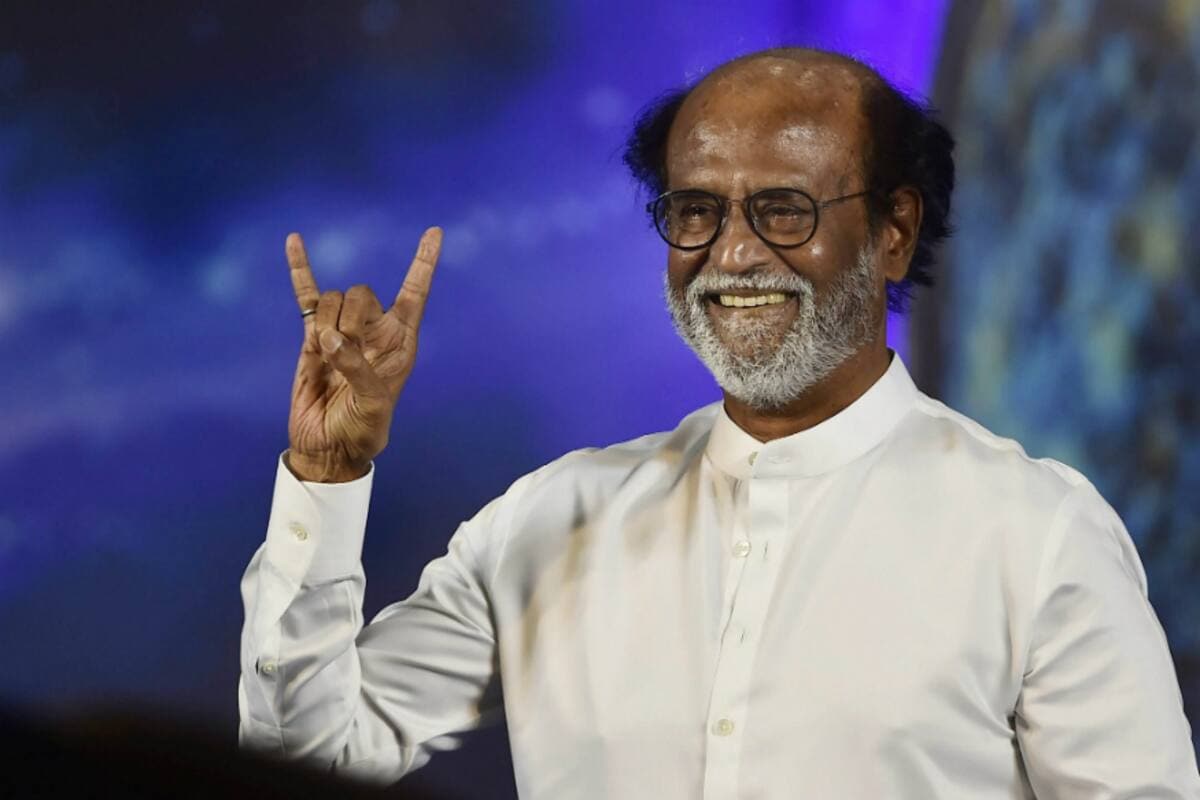 (B. Shivakumar)
Chennai. The name of South Indian superstar Rajinikanth's party, which has announced a shift from cinema to politics, is currently in doubt. But in the meantime, the list of the Election Commission for the Tamil Nadu Assembly elections could refer to the superstar's political organization as 'Makkal Seva Kutchi'. A few days ago, the Election Commission announced the names of the new registered parties with the symbols given for the elections to be held in April to May 2021. At that time, Anthony Stalin, the Tuticorin secretary of Rajni Makkal Mandalam, had registered the name 'Makkal Seva Katchi'.
Stalin has stated his Chennai address number 10, Balaji Nagar, Arnavur, Chennai 600057. He also mentioned the name 'Rajinikanth' and requested for the signature of 'Baba' as a party symbol. In December, Rajinikanth broke the suspension, confirming that he would start a new party and contest all the 244 seats. But the actor notified his supporters and others of the suspension until December 31, the day he promised to announce his party's name.
Read also- Railways made a big revelation! So far, 20 lakh passengers have lost their trainsThe party got this election symbol
"Stalin has filed an application under the name 'Makkal Seva Katchi' and suggested two symbols. The first is the famous symbol of the actor 'Baba Mudra', in which he basically rotates Madhyama and Anamika. A senior official, speaking on condition of anonymity, said the Election Commission had allotted auto symbols to the party.
The official said, "Symbols are distributed only from the basket of symbols and other than that, the Election Commission will not distribute any symbols to any party. Even if there is a sign, the comb should be in the sign basket. "
According to the official, a different name party was registered in 2018 and its name was changed to Makkal Seva Katchi a few months ago.
Also read: Son asks Pranab Mukherjee to stop publishing rites, girl protests
Rajinikanth may make a big announcement on December 31
One analyst said, "AIADMK is similarly registered. Former Chief Minister MG Ramachandran was the founder of AIADMK. The name of the party was introduced in the Election Commission by Ankapattur Ramalingam, an official of the MGR Fans Association."
It is said that on December 31, Rajinikanth himself can confirm the details of the party. After the announcement on December 3, the actor met people close to him and held discussions with the district secretary of Mandaram. The actor is currently in Hyderabad for his upcoming film 'Annatha' under the banner of Soon Pictures.
Meanwhile, actor-politician Kamal Haasan has said that he is ready to shake hands with Rajinikanth. He said, "It's in the interest of the people. There's no ego here. We're not going to be rivals."