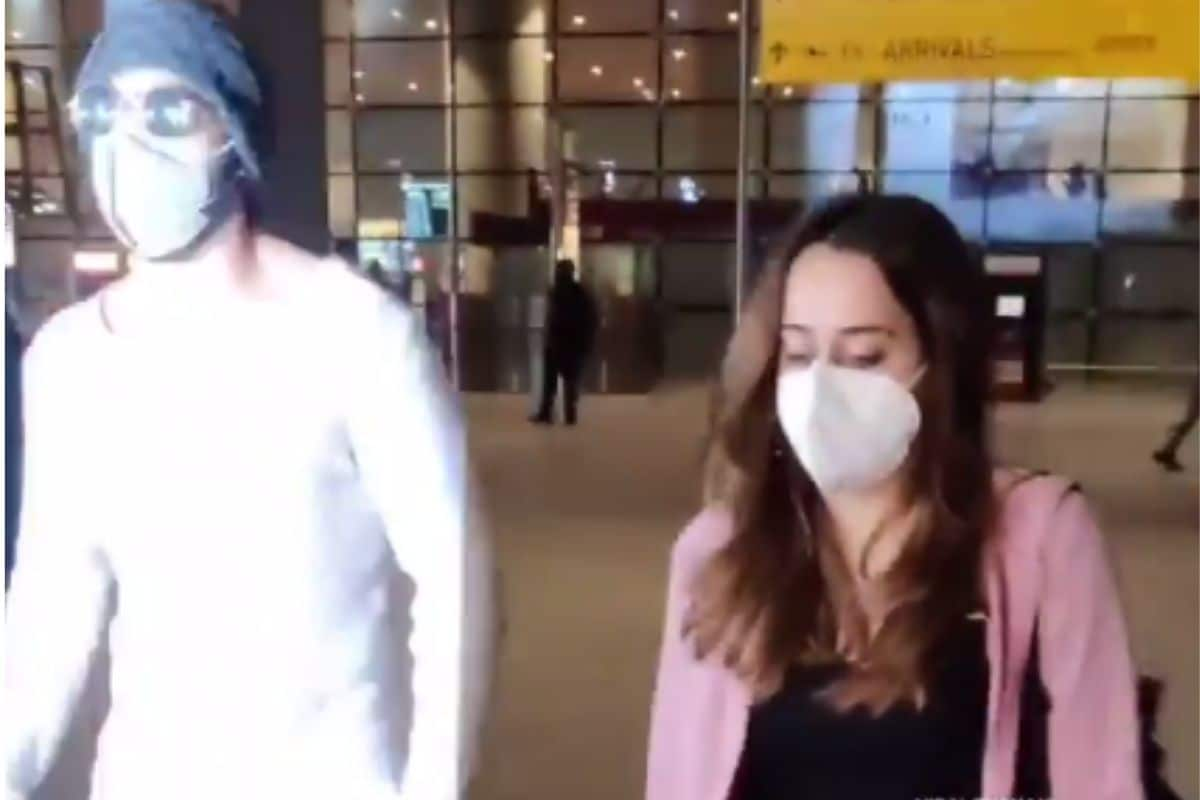 Varun Dhawan got angry. (Photo courtesy: Viralbhayani / Instagram)
Varun Dhawan and his wife Natasha Dalal were spotted at the Mumbai airport. Both were returning from Arunachal Pradesh. This time the actor got angry when the paparazzi tried to take a photo of him.
Mumbai:
Coronavirus infection has changed the situation. In the past, when celebrities were spotted at the airport or anywhere in Mumbai, the paparazzi would happily take photos. But now, even celebs are taking precautionary measures due to the growing crisis of the corona virus. When clicking, photographers try to keep a distance. Work on following social distances. Recently
Varun Dhawan
Clicking hit the photographer and spotted him at the Mumbai airport along with his wife Natasha Dalal.
On April 21, Varun Dhawan arrived at the Mumbai airport with his wife Natasha Dalal. Both these days were in Arunachal Pradesh. Varun was shooting for his film 'Bhediya'. Kriti Sanon is also with her in this film. Seeing them at the airport, the photographer proceeded to take a photo and tried to approach the actor, which angered Varun.
An angry Varun said, 'Guys, Wes, you have become a little responsible, you can keep the crowd with you, this is a very wrong thing'. After that, the actor got in his car and left. One fan even tried to click the photo but Varun refused due to epidemic. His video went viral on social media.
The look of both Varun Dhawan and Natasha Dalal was very casual on this occasion. Natasha was seen wearing a pink track suit while Varun was seen in a gray t-shirt and black pants.
Speaking of workfruit, Varun Dhawan is working on many projects nowadays. The duo of Kriti Sanon and Varun will soon be seen in the movie 'Wolf'. Amar Kaushik is directing the film.