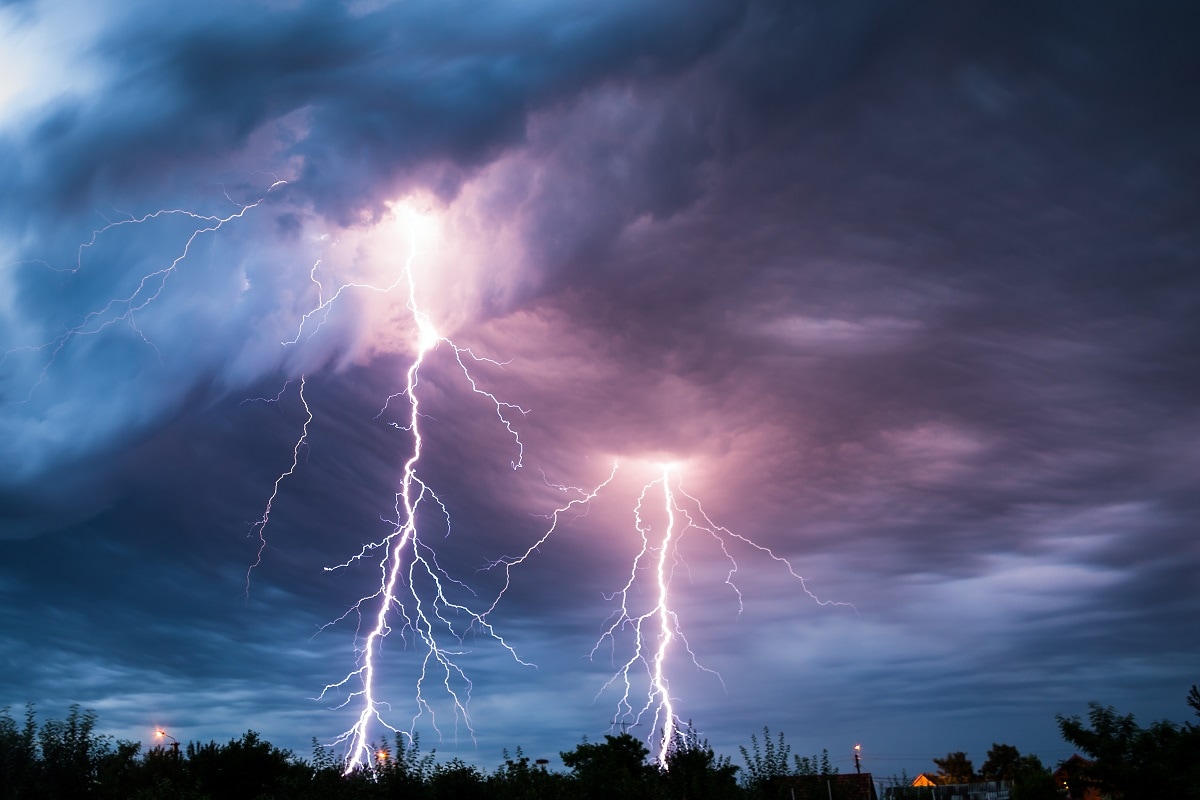 Storm or water warning in 20 districts of Bihar (Symbolic photo: Shutterstock)
Bihar Meteorological Department: Due to the vigilance of the meteorological department, rains and storms are reported in many districts of Bihar. It has been raining heavily in Betiya and Gopalganj since morning.
Patna
. The weather is likely to change in Bihar in the next few hours. The meteorological department has issued an alert in this regard. The warning has been issued for 11 districts in Bihar till 11:30 am. The meteorological department has warned of torrential rains with gusty winds and thunderstorms.
The districts issued by the meteorological department include Patna, Madhubani, Samastipur, Vaishali, Muzaffarpur, West Champaran, East Champaran, Sitamarhi, Samastipur, Shivahar, Saran, Darbhanga, Gopalganj, Sivan, Darbhanga, Supaul and Saharsa. And Madhepura. There are reports of rain and storms in some parts of the state.
The weather pattern in Bettiah has changed and just around four o'clock in the morning there was a storm with strong winds and thunderstorms. The mercury has come down due to rain and cold winds along with strong storms. This has given people relief from the scorching heat. In Gopalganj too, the weather pattern has changed due to heavy thunderstorms and rains. This is likely to cause severe damage to the mango crop. The storm has caused power poles to collapse and wires to break. As a result, power supply has been disrupted for hours in many parts of the district.