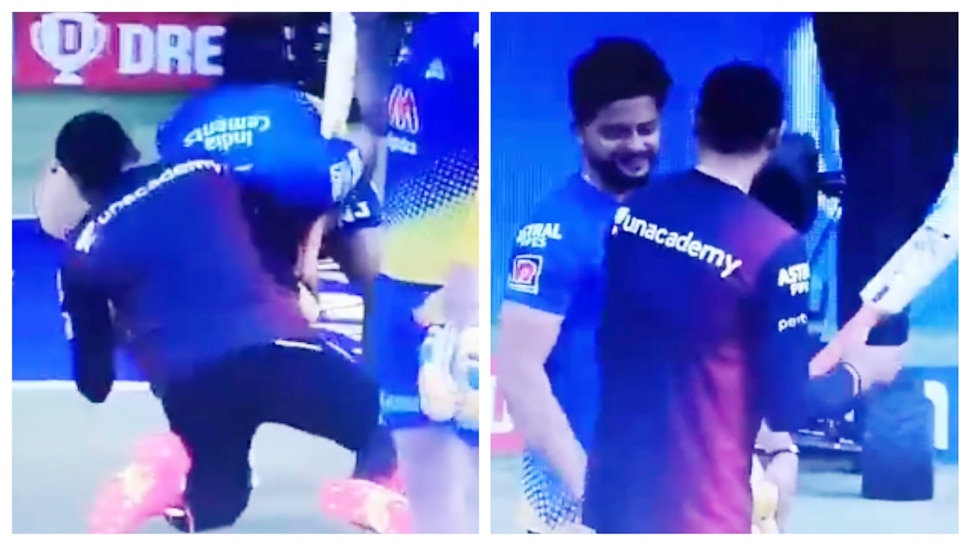 Chennai: A funny incident took place before the match between Chennai Super Kings (CSK) and Kolkata Knight Riders (KKR) on Wednesday. In fact, while the Chennai and Kolkata teams were training before the match, Suresh Raina came on the field and touched Harbhajan Singh's leg.
The video is going viral on social media
As soon as Harbhajan Singh touched Suresh Raina, Bhajji himself sat on the ground on his knees. Then Bhajji stood up and hugged Raina. The video of this funny incident between these two veteran cricketers is going viral on social media.
– SportZustl_Squad (SportZustl) April 21, 2021
Irfan Pathan said
Seeing such respect for Harbhajan Singh in Suresh Raina, former fast bowler Irfan Pathan said, 'It is very beautiful. When you play together for many years, win the World Cup, there is a love. Although Bhajji is not much older than Raina, both were in the team, but this is a great moment. It's a way to show respect.
Harbhajan has played for Chennai
Please note that Kolkata Knight Riders did not give Harbhajan Singh a chance in the playing XI in this match. Suresh Raina was playing for Chennai Super Kings in this match. Kolkata Knight Riders (KKR) lost by almost 18 runs in the IPL match played by Chennai Super Kings (CSK) on Wednesday. Harbhajan has previously played for the Chennai Super Kings.