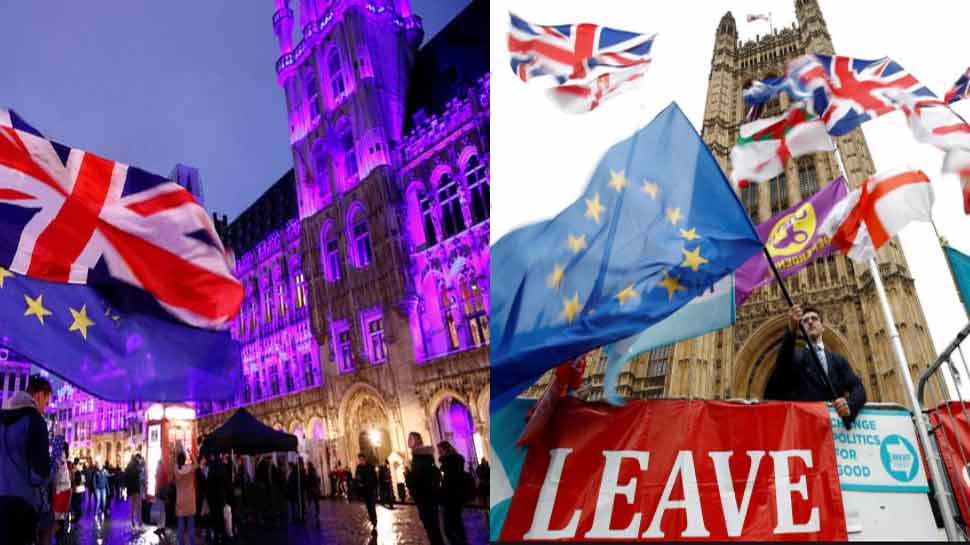 London: The Brexit Bill was officially approved by the European Union (EU) on Friday, New Year's Day, with the approval of Queen Elizabeth II in both houses of the British Parliament. Ready to be out.
Thus the election promise of Prime Minister Boris Johnson is being fulfilled
Prime Minister Boris Johnson described the event as a "new beginning". In a statement, Johnson thanked lawmakers for passing the European Union (Future Relations) Bill within a day and called on the nation to witness this historic moment at midnight on Thursday. "The fate of this great country is now in our hands," Johnson said. We take this duty as a sense of purpose and do everything in our best interests for the benefit of the British people. "
Also read: British Prime Minister Boris Johnson's father wants citizenship
"At 11pm on 31 December, there will be a new beginning in the history of our country and it will usher in a new relationship with the European Union. This moment has finally come to us and it is time to realize it," he said.
The bill was passed in the House of Lords on Wednesday
The bill was passed in Britain's House of Lords on Wednesday. Johnson convened a parliamentary session on Wednesday, after the Christmas break, to seek parliamentary approval for a free trade agreement (FTA) signed after secession from the European Union (EU) on January 1 next year to allow for future relations with the EU. For the law to be effective, all obstacles must be removed with the approval of Parliament.
The 80-page bill was introduced in parliament after the agreement was reached before the December 31 deadline for Brexit. This was first discussed by MPs in the House of Commons (lower house) and then the bill was debated in the House of Lords. Johnson on Wednesday signed the Brexit trade agreement with the European Union (EU).
In Brexit, the former prime minister's chair was gone for four and a half years
It has been four and a half years since Britain pulled out of the European Union, following a referendum on secession from Brexit in June 2016. This period saw a series of resignations. Johnson's predecessors Teresa May and David Cameron also suffered parliamentary defeats.
"I think we've completed the breakthrough," said Johnson, who won a majority in the December 2019 general election.
Live TV