Sardar Vallabhbhai Patel passed away in Mumbai on 15th December at 9.37 am. During the last month of his life, his health suddenly deteriorated. He did not like the weather in Delhi and the cold weather. His personal doctor advised him to stay in Mumbai. His flight was then taken from Delhi to Mumbai.
Let us know how their last days were spent. How many times did he meet Jawaharlal Nehru in the last one and a half months? How the dialogue changed.
In this regard, Rajmohan Gandhi has written in detail in his book "Patel A Life". The book states that Sardar Patel was in Ahmedabad in the last week of October. He stayed there for a full 05 days. He celebrated his 75th birthday there. There were a lot of events on this occasion. He returned to Delhi on November 2. As soon as he started arguing over the question of Tibet. In fact, on October 30, 1950, Tibet requested diplomatic assistance from India. China had entered their country. On November 4, the newspaper reported that China had occupied Tibet.
Wrote a letter to NehruThree days later, Patel sent a letter to Nehru. "I hope I will confront Nehru on foreign policy," he told Purushottam Das. He looked aggressive on this.
On November 0, he published a book on Delhi Swami Dayanand, saying, "He cast a cloud of skepticism over Hinduism and made it as bright as the sun."Patel said something special about Tibet, "The peaceful country was taken over and now it is just a balance. We didn't think it would happen … but China didn't listen to us … Tibet was a religious country. Aggression was never shown by Tibet. But when someone is addicted to power, he knows what we are doing. "
Patel was angry when China invaded and occupied Tibet. Nehru was in the mood to confront foreign policy, but when his health began to decline, he changed his mind.
Patel's health began to decline rapidly
After that, Patel's health suddenly started deteriorating. Then the conflict between foreign policy and Nehru, which was being predicted, came to a halt. His secretary Shankar realizes that he is starting to forget things. His daughter Maniben, who lived with him, noticed that he was now unable to hear what was being said in a low voice. They are having trouble sleeping. The pulse has intensified. Weak heart and more intestinal pain.
Also read – Sardar who made this country 'one' and a powerful nation
He could not bear the workload even for a short time. Most stayed in bed. Now he was avoiding giving messages to anyone. He stopped his morning walk.
Then the discussion started that maybe Nehru wanted a cabinet panel which is equivalent to a foreign committee and which would consider some of the questions that would arise about the princely state. Patel was sad to see this. After this, another report came that there could be an exchange of secretaries, which made Patel fearful about the future of Menon and Shankar. However, his suspicions were not unfounded or completely justified.
Nehru went to meet him on 23 November. Patel then told him that whenever he was working to the best of his ability, he felt his confidence was waning. Nehru responded politely. Which reflect their own mood.
Told Nehru – I want to speak alone
Despite the illness and the condition that resulted from it, Patel himself wrote a happy birthday letter to Nehru on 14 November. On November 2, when Nehru arrived at his residence on Aurangzeb Road in Delhi, Patel fearlessly told him, "I want to speak to you alone, that whenever I get a little strength and when I am able to withstand the pressure, you lose faith."
Also read – Who built Takshashila University and how did it end?
Nehru smiled and said, "My self-confidence is declining." Nehru made this comment politely. Nehru knew his breakup was going to be weak.
There were blood stains on the bed
On November 21, Maniben was found with blood stains on Patel's bed. Nurses were arranged to provide night and day care. A few nights, Patel was given oxygen. Sushila Nair also came to the aid of a doctor. There was tension between Sushila and Maniben, which Patel was aware of. He asked Sushila in the afternoon, "Are two of you women upset?"
Maniben's eyes watered when she heard this. But she was tough on those who met Patel. They had banned him or prevented his arrival. However, Rajendra Prasad, Rajagopalachari, Nehru and Azad kept coming for light advice. In the last quarter of 1950, Patel's bitterness with Maulana Azad ended. A good harmony appeared between them. In fact, Patel believed that Maulana was responsible for what happened in Tandon's presidential election, which led Nehru to jump into the fray.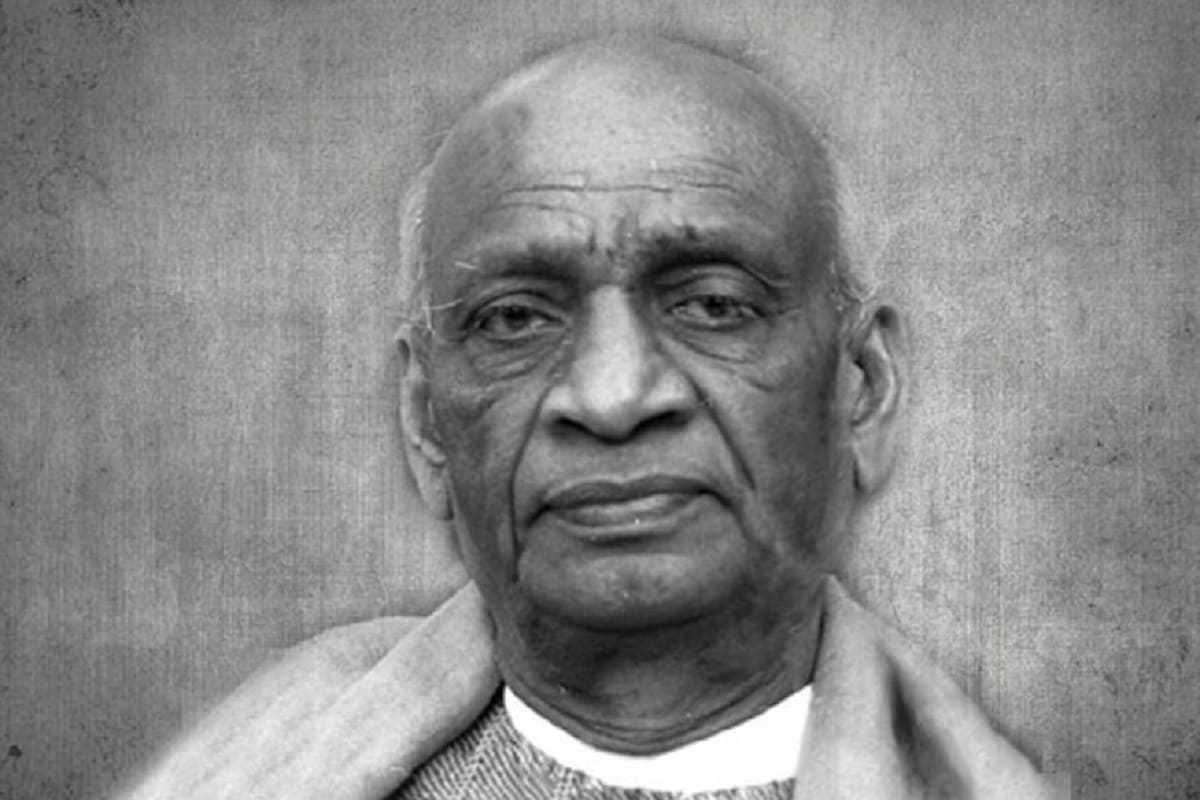 Patel began to think that he would not survive. That too was beginning to be expressed.
They began to feel that the end was near
On December 5, he began to feel that his end was near. That night, Maniben heard him repeatedly chanting Nazir's "Zindagi Kya Yeh Tamasha Chand Gulab". On December 6, President Prasad sat with him for 10 minutes. But Patel was so ill that he could not speak. On December 8, the Chief Minister of Bengal B.C. When Rai came to meet him, Patel asked him, "Stay." Rai himself was a well-known doctor. He immediately asked Patel, "If the case is ongoing, why would I come to see you?" But his confident words did not convince Patel.
After that, he continued to confuse the same lines of Nazir that day and the next. Also, Kabir's line would have come on his tongue, "Man lago mere yaar fakiri mein". Maniben was shocked to hear this but she did not respond.
Then when Ghanshyam Birla came to them, they heard him say "Mukta Mandir Mandir Dayamaya". Moneyben told him, "What I'm afraid of, I think the day is coming." A few drops fell from his eyes.
Also read – What if Google suddenly stopped working?
His personal doctor decided to take him to Mumbai
On December 10, his personal doctor, Dr. When Nathubhai Patel showed readiness to give him an injection, Patel immediately refused, which made my stomach hurt. Nathubhai and Doctor Guilder were from Mumbai. He was accompanied by a doctor who saw Patel in Delhi. His health seems to be deteriorating. Then the doctors decided to take him there because of the good weather in Mumbai.
Nehru was told this the night before he left. He told Vallabhbhai, we have many things but you don't have to worry. Just take care of yourself and get well soon and go back. Earlier, Patel had told Gadgil, "I will not live long. Promise me. When Gadgil said yes, he took his friend by the hand and said, 'Stay with the Pandits, even if there are no circumstances or differences.'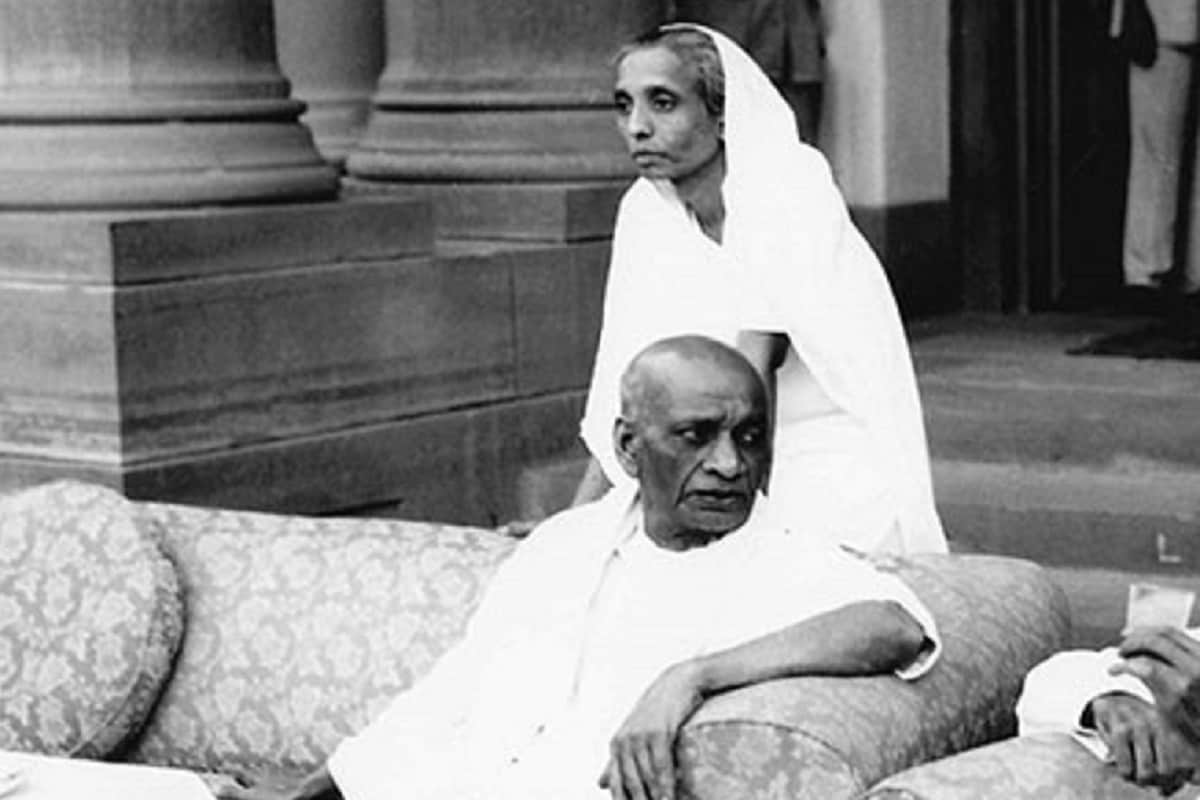 Sardar Vallabhbhai Patel along with his daughter Maniben continued to serve him till his last days. Maniben remained active in politics for a long time after his father's death, but later left the Congress. She joined the Janata Party in the 1977 elections.
Nehru and Prasad arrive at the airport
On December 12, he was in a wheelchair when he was flown to the Air Force. They had come to release Nehru, Prasad, Gopalachari, Gadgil, Ghanshyam Das and Menon. When his chair reached the plane, he turned and shook everyone. There was a sad smile on his face. Both Doctor and Moneyben went aboard with him.
Also read: What does the sudden increase in cold in northern India have to do with snowfall?
His troubles were not seen by their daughters
Leaving Patel at this point, Nehru and all his associates became emotional. Air travel was long. Patel got angry. Morarji Desai and other leaders had come to greet him at the Mumbai airport, but Patel did not have the strength to meet or shake hands. He was taken to Birla House. Where it was placed on oxygen. The nurses were already present. His condition was not improving. He was constantly in agony and suffering.
His suffering from Maniben was not seen. She was praying to God, "Improve his condition, but if you do not have this desire, please take him to your shelter soon."
The last day of life
December 15 was the last day of his life. He had a heart attack at 03.00 in the morning. Consciousness is gone. Four hours later he regained consciousness. They asked for water. Maniben fed with a spoon. That said, he looks sweet. Maniben mixed them with honey and gave them Ganga water. After that, he regained consciousness.
He breathed his last at 09.37am. His son Dahyabhai, daughter-in-law Pandora and grandson Bipin were by his bedside. Also some people from Birla family including Secretary Shankar. Thus ended the life journey of Sardar Patel.