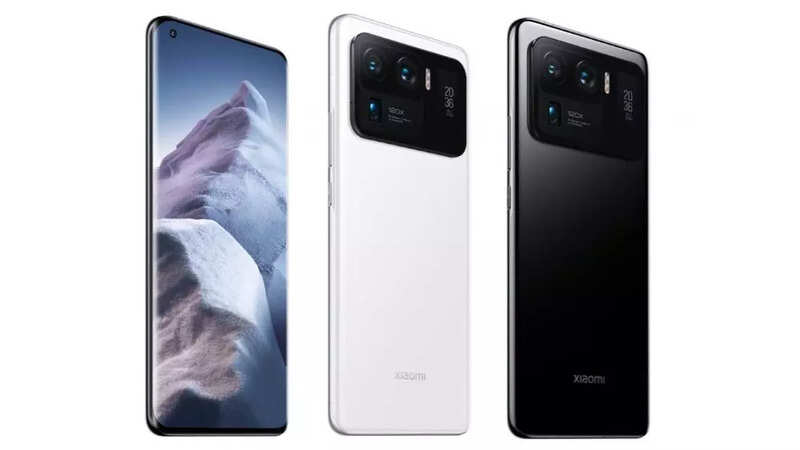 Qualcomm has announced the biggest launch of the year – Snapdragon 8 Gen 1. The new Snapdragon 8 Gen 1 follows Snapdragon 888, the company's most powerful SoC to date. Part of the iconic "8" series, 8 Gen 1 also changes the current three-digit name in favor of the segment and generation number. Manufactured on a 4 nm process, Snapdragon 8 Gen 1 brings powerful features and enhancements. These include Armv9 Cortex CPU cores, next-generation Adreno GPUs, an integrated X65 5G modem, and more. So far, Samsung Galaxy S series devices have been the first to be equipped with Qualcomm's latest flagship SoCs. In the last few years, Qualcomm 8 Series processors have made their debut with Samsung's flagship Galaxy S series phones. This time it may be different, as Xiaomi and Realme claim to be launching phones running on Snapdragon 8 Gen 1 in December 2021. Here are some phones that could be the first to receive these "powerful" Android SoCs.

Xiaomi 12
Lei Jun, founder and CEO of Xiaomi, announced at Snapdragon Tech Summit that Xiaomi 12 will be among the first smartphones to come with the Snapdragon 8 Gen 1 chip. There is no information about the official launch date, however, the phone is expected to be released later this year. 25
Oppo's unnamed flagship
Oppo has also confirmed that the company will launch its next flagship Snapdragon 8 Gen 1 chip phone. The company has not revealed its name or model, but it may be the future successor to the Oppo Find X3 Pro. 35
Realme GT 2 Pro
Madhav Sheth, VP and head of international affairs at Realme, announced on Twitter that the future flagship of Realme GT2 Pro will run on the Snapdragon 8 Gen 1 SoC. The smartphone will arrive somewhere in December. 45
The upcoming RedMagic smartphone and flagship Z-series phone
Yu Hang, co-founder and senior vice president of Nubia, has confirmed that future RedMagic gaming smartphones and Z-series phones will be powered by the new Snapdragon 8 Gen 1 SoC. 55
Sony's flagship smartphone
Sony may have left the smartphone business in India and other countries, however, the brand has not given up on this segment. And Sony is likely to launch a Snapdragon 8 Gen 1 chip-powered device,