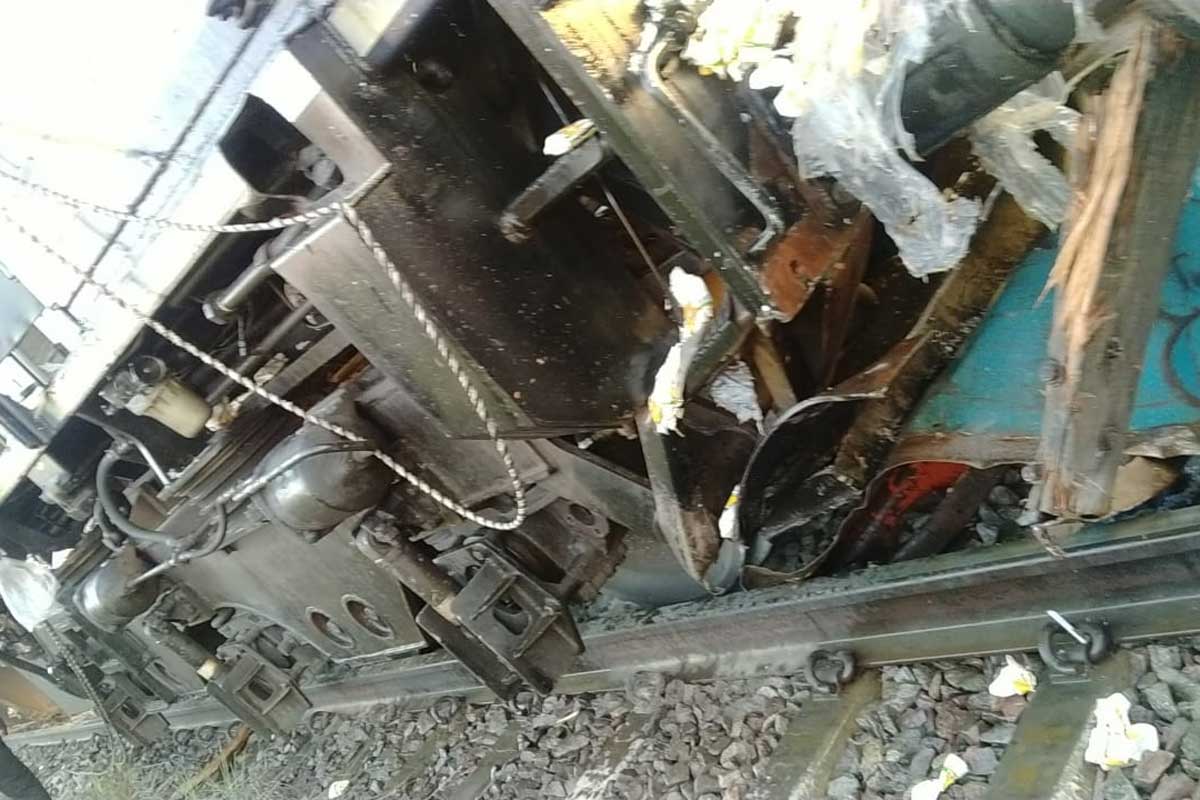 The Chandigarh-Lucknow Express collided with several vehicles at the crossing
Shahjahanpur Railway Accident: Getman Jitendra Yadav posted at Hulsangra Crossing of Police Station Katar received information that Chandigarh-Lucknow Express would leave from there at 6.6 am in three minutes. It is alleged that he could not close the gate in time.
Shahjahanpur.
Getman's negligence caused a major accident at the Hulasangra railway crossing in Uttar Pradesh's Shahjahanpur district on Thursday morning. The gate to Chandigarh-Lucknow Express (Chandigarh-Lucknow Express) from Chandigarh to Lucknow could not be closed, so the speeding vehicle hit a truck, DCM, trailer and two two-wheelers passing through the crossing. Five people were killed and several others were injured in the accident. The train also turned after this incident.
Police station Katara's crowd Crossing Getman Jitendra Yadav was informed that the Chandigarh-Lucknow Express would leave in three minutes at 4.45 am. Vehicles were passing through the crossing at that time. It is alleged that the train reached there on time but Jitendra could not close the gate. The train driver tried to apply the emergency brake, but by then the train stopped a few blocks after hitting one of the vehicles passing through the crossing.
Five dead so far
There was confusion after this incident. Police and RPF teams arrived at the spot. With the help of people from the surrounding villages, people trapped in the vehicles began to be evacuated. CO Tilhar Parmanand Pandey said the bodies of 4 people have been found, whose identities are being sought. One of the injured died during treatment.All the deceased belong to the same family
Shahjahanpur DM Indra Vikram Singh said the train from Chandigarh to Lucknow hit a truck, two-wheeler and DCM. Five members of the same family in the truck died in the accident. A person injured in the accident is undergoing treatment. The track is being cleared so that the trains can run smoothly.