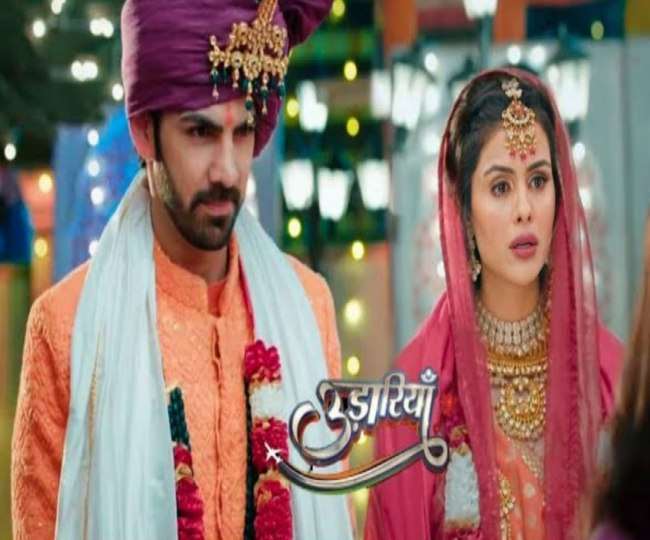 New Delhi, Jn. Nowadays, we get to see the ninth twist in the television series 'Udariyan'. Therefore, this series has come down to the liking of the viewers. The wedding track of Fateh alias Ankit Sharma and Jasmine alias Isha Singh was earlier shown in the series. After the marriage, they were about to start their new life in Canada. But after arriving at the airport, the whole story changed. When Fateh burned Jasmine's passport and boarding pass.
Fateh did all the drama
In fact, to fulfill her dream of marrying Fateh and moving to Canada, Jasmine demolished the house of her elder sister Tejo alias Priyanka Chahar Chaudhary. So far, the show has seemed a bit unfocused in recent episodes of Fateh. But Fateh had a clear idea of ​​Jasmine's intentions. Fateh did all this to avenge Jasmine. Jasmine shattered the dream she had dreamed of since she was a child. Not only that, Fateh is now going to tell this truth to Chameli.
Jasmine's passport burned at the airport
In the upcoming episode of the serial, it will be shown that Fateh will be caught by the police after Jasmine's passport and boarding pass were burnt at the airport. So the angry jasmine goes after him and tries to find out why he did it. The upcoming episode will show Jasmine begging Fateh for her marriage. But Fateh tells her 'what marriage, what marriage'. Hearing this, the ground under Jasmine's feet slips. Fateh will then tell Chameli that their marriage was false. Neither Fateh filled the demand for jasmine with vermilion, nor was the mantra true, nor was the marriage true. Both of them hit only 6 rounds. In such a case, the marriage is illegal and Jasmine is still Miss Jasmine, not Mrs. Fateh Singh Virk.
Check out this post on Instagram
Now Jasmine will take revenge
Jasmine will be shocked when this truth comes out. But now it will be interesting to see how Jasmine Fateh will avenge all this. Meanwhile, Tejo, broken by Jasmine and Fateh's marriage, decides to leave her body. Tejo tells her father the truth of her false commitment and asks them for permission to leave the village and Angad gets out of the car with Mann.
Edited by: Ruchi Vajpayee