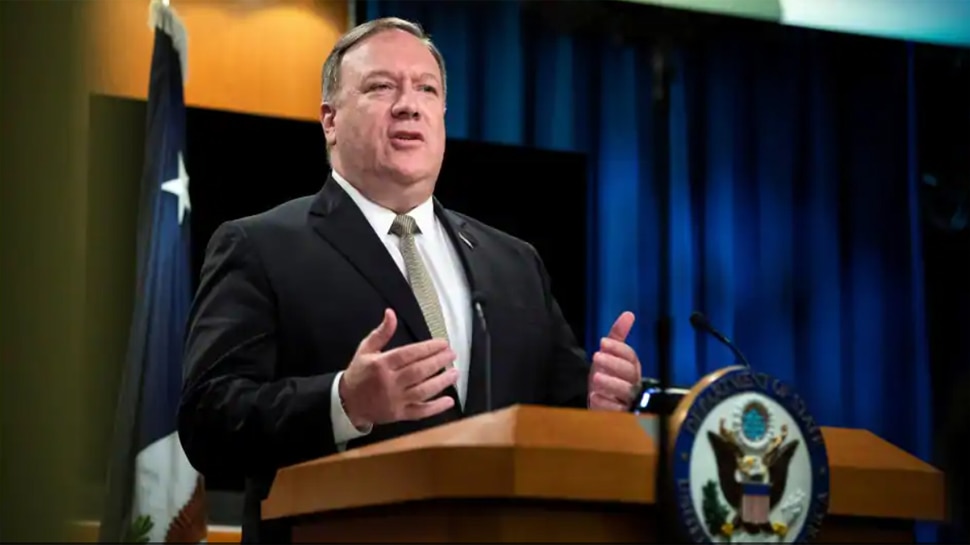 Washington: The bad days of Turkish President Recep Tayyip Erdogan, who has been mobilizing against France against Islamic terrorism, have begun. The United States has imposed tough sanctions on Turkey following the auspices of the European Union (EU). The United States has said it will buy Russian missile systems from Turkey. Turkey will face difficulties in the near future due to this move by the United States. At the same time, the EU is likely to take some more concrete steps against Turkey.
US Secretary of State Mike Pompeo has said the United States has imposed sanctions on Turkey over its purchase of Russian S-400 surface-to-air missile systems. "Turkey has broken the rules, so we are being forced to impose sanctions," he said. Among these sanctions, the United States has primarily targeted the Turkish Defense Agency's Presidency of Defense. Restrictions have also been imposed on many officials of this organization. It is through this organization that Turkey sees the sale and development of arms. In such a scenario, US sanctions would be a major blow to Turkey's defense industry.
Video
Also read – Mother stabbed 118 times, police called and said – Bring body bag
'Settle Disputes Together'
Announcing the sanctions, Secretary of State Mike Pompeo said, "Our actions send a clear message that everyone must abide by the rules." Turkey is a valuable ally and this problem needs to be addressed quickly. "We have explained to Turkey the dangers posed to the United States by Russia's S-400, and we want them to work with us to resolve this dispute," he said. Let us know that the US has been angry for a long time over the purchase of Turkey's S-400 missile system. The United States says Turkey has violated the rules by buying surface-to-air missile defense systems. Turkey purchased the S-400 missile system from Russia in 2019.
Will Erdogan's attitude change?
Turkish President Recep Tayyip Erdogan will be affected by the US sanctions. Because he had previously made it clear that Turkey would not compromise on the S-400. Some time ago, the President said, 'Don't do what you want to ban. You threatened us even when we started the F-35. Now you are saying send S-400 back to Russia, but we are not a tribal country, we are Turkey. '