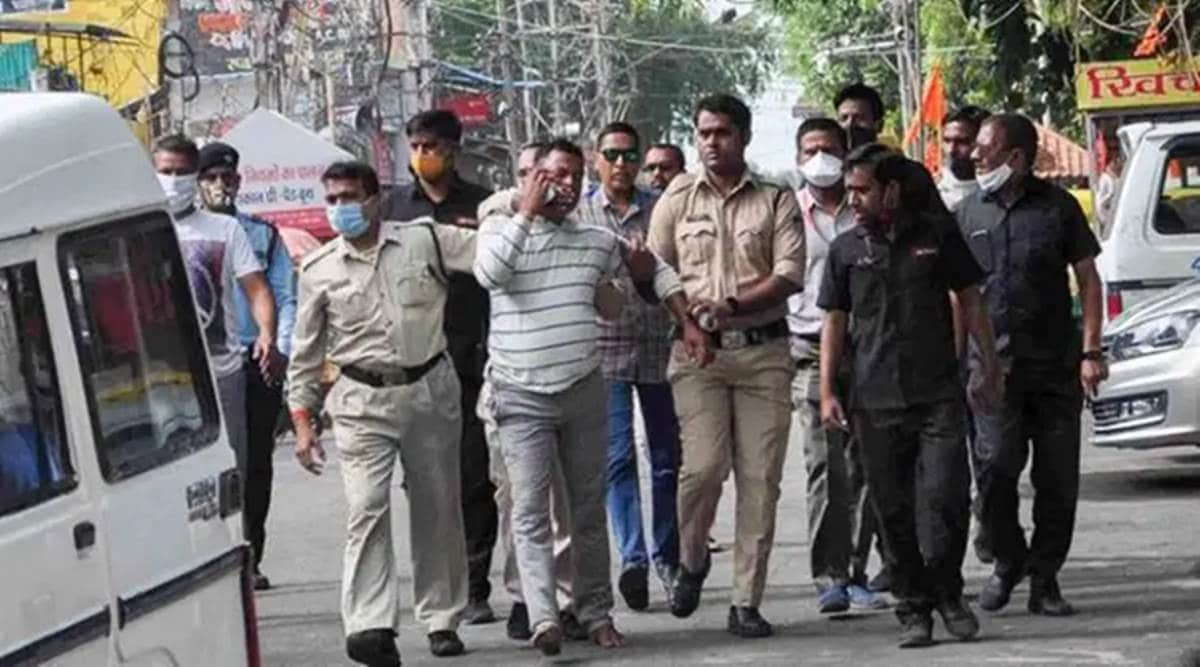 The three-member Judicial Commission, made up of the Supreme Court, is said to have given a clean policy to police officers involved in the murder of gangster Vikas Dubey and his four assistants.
The commission, which submitted its report along with its recommendations to the state government on Monday, also investigated last year's incident on July 2, in which a police team that had gone to Kanpur's Bikru village was ambushed. Eight police officers, including a deputy officer of the SP rank, were killed in the attack.
"The commission's report has been submitted to the government and a copy of it will be sent to the Supreme Court," said UP KL Gupta, director general of police, one of the commission's members. He declined to disclose details of the outcome of the investigation, but claimed that during the investigation they had analyzed all the facts of the incidents that took place between July 2 and July 10.
Sources said the commission of inquiry found no evidence of wrongdoing by the state police.
In addition to Gupta, the commission was composed of (retired) justice Shashi Kant Agarwal and was headed by former Supreme Court judge BS Chauhan.
With the completion of the investigation by the judicial commission, there is no further investigation into the July 2 incidents and the killing of six people during the meeting.
Other investigations, which include police investigations, mainstream and judicial investigations into the deaths of six people at police meetings, were completed in January.
Hours after the attack on the police team, UP police shot Vikas' maternal uncle, Prem Prakash Pandey, and his assistant Atul Dubey in Kanpur on July 3. Amar Dubey was shot dead in Hamipur district on July 8. A day later, Ranveer alias Bauva Dubey was killed in Etawah district and on the same day, Prabhat Mishra alias Kartikey, who was brought from Faridabad to Haryana in pre-trial detention, was killed in a meeting in Kanpur. Vikas was killed on July 10 while being brought to Kanpur from Ujjain, Madhya Pradesh, where he was arrested a day earlier. He was shot in Kanpur district.
The judicial investigation was carried out into the meetings of Vikas Dubey and Prabhat Mishra, as they were in police custody when they died. A major inquiry was conducted into the deaths of the other four people.
"Investigations and police investigations in all five cases have been completed and clean putties have been given to all police officers involved in the meeting," said a senior police official closely involved in the investigation.
On the night of July 2 last year, when a police team arrived at Vikas Dubey's house in Bikru village, the aggressors shot at them from the roofs. Eight police personnel, including Deputy Superintendent of Police Devendra Mishra, were killed and several were injured. Police arrested 37 people and shot Vikas Dubey and his five associates in separate meetings. Police also destroyed a part of Vikas Dubey's house in Bikru village, a day after the ambush.
Police have filed a complaint against 37 people, including two employees. Two members of the police are then Choubeypur SHO Vinay Tiwari and Subinspector KK Sharma. Both were suspended and later arrested for allegedly telling Dubey about the police raid.