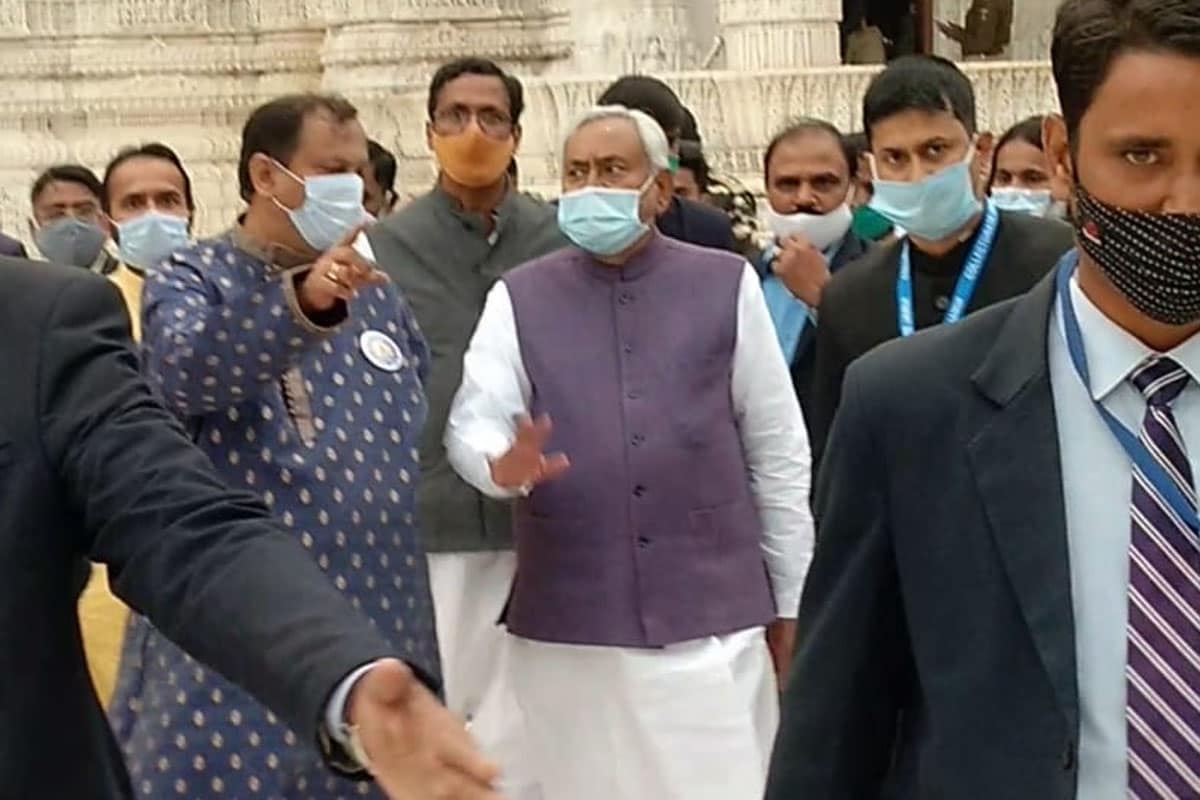 As soon as he reached the birthplace of Lord Mahavira, Nitish Kumar bowed down. (File photo)
Nitish Kumar's expansion: The issue of cabinet expansion has not been discussed yet, Nitish Kumar said in Patna on Tuesday. He said the BJP would take a decision on cabinet expansion.
Patna.
In Bihar politics, Chief Minister Nitish Kumar (CM Nitish Kumar) was saying that there was no proposal from the BJP to expand the cabinet, and politics and heated questions were being asked. Is. Not only that, Nitish Kumar has also said that the issue is not being discussed with the BJP.
On the one hand, Nitish Kumar was making this statement, on the other hand, a meeting of senior BJP leaders was held at Vaishali. It was attended by senior leaders including Bhupendra Yadav in-charge of Bihar, National Organization and Saudan Singh in-charge. The meeting decided how to move the BJP forward in 2021. However, Vaishali played an important role in both these things. On the one hand, the BJP held a meeting at Vaishali and took a big decision about the BJP, while Nitish Kumar also reached Vaishali to inspect the progress of the Buddha Smriti Stupa along with the Buddha Samyak Darshan Museum. Now call it a political coincidence, otherwise there is a deep politics behind it.
Visiting the Buddha Smriti Stupa in Vaishali to see Nitish Kumar's progress at a meeting of senior BJP leaders in Vaishali is a matter of discussion in political circles. Even when Nitish Kumar threw the ball to the BJP over the cabinet expansion. Shortly afterwards, the arrival of the Chief Minister at Vaishali surprised the political experts.
Cabinet expansion has been under discussion for a long time. It is also being reported that Nitish Kumar had laid down some conditions before the BJP regarding the expansion of the cabinet. This is delaying the expansion of the cabinet, but Nitish Kumar himself questioned the BJP for the delay in the expansion of the cabinet. On the same day, the picture of Nitish and senior BJP leaders in Vaishali, which is considered a place of peace, will be clear.