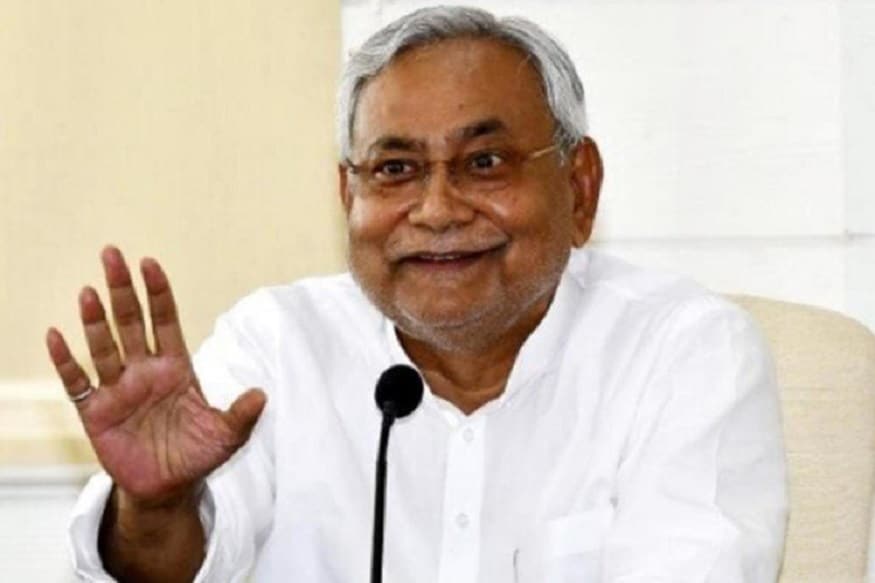 Nitish Kumar (file photo)
Plans are afoot for the next five years of government work after the new government is formed in Bihar. A number of important decisions were taken in this regard at the Cabinet meeting.
News18

Last updated:
December 15, 2020, 7:36 pm IST
Patna.
After the formation of the new government in Bihar, a plan has been prepared for the next five years. A number of important decisions have been taken in Nitish's cabinet on Tuesday. Under this, 15 agendas have been sealed. The Bihar Cabinet has agreed on all the programs regarding good governance program including Swavalambi Bihar and Saat-Nirnaya Part-2.
Some important decisions
Good governance programs have sealed many sources for employment distribution in the years to come. In addition, the cabinet has approved free vaccination of corona in Bihar. It has also been asked to create 20 lakh jobs. Approval has also been given to start centers in ITIs and polytechnics to enhance the quality of training. In addition, a proposal with special emphasis on skills development and entrepreneurship has been agreed upon.
Apart from this, the proposal to add Hindi language to technical education has been approved and a grant of up to Rs 5 lakh has been sanctioned for the youth to join the business. The grant will be 500 per cent. In addition, unmarried women will be given financial assistance of Rs 25,000 for inter pass and Rs 50,000 for passing degree. Multi-storied buildings will be constructed for the elderly in all the cities and free treatment will be provided for children with heart holes. Was honored. Let me tell you, this was the second meeting of Nitish Kumar's cabinet after the formation of the new government on November 16.